3rd Annual ArtCrawl Harlem
Boundaries & Connections
Artists Residency Program on
Governors Island
Opportunity, Space, Create
2022 ARTISTS IN RESIDENCE GROUP EXHIBIT
October 1 - 30, 2022
Saturdays & Sundays
12Noon - 5:00PM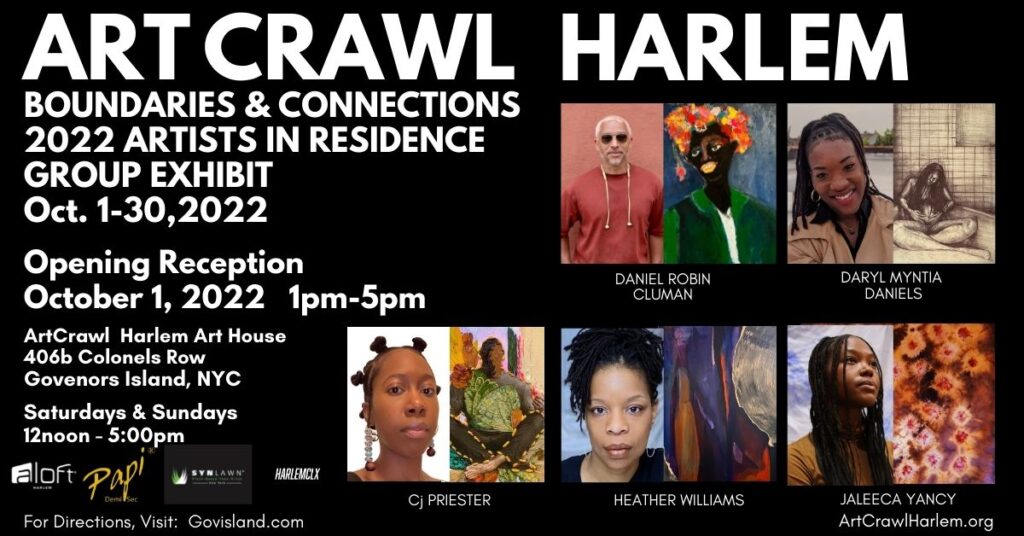 ArtCrawl Harlem awarded artist residency programs to five NYC area artists from May through October 2022. The artists in residence are (below left to right) Daryl Myntia Daniels, Daniel Robin Clurman, Cj Priester, Heather Williams and Jaleeca Yancy. Each artist received a 3-month residency, free daytime studio space, a stipend, mentoring and space to exhibit their existing and residency artwork series . Artists had access to Governors Island's expansive landscapes as a resource, helping them to retreat and reflect on their practices.  The artist were tasked with creating a series of work based on the residency's theme; Boundaries & Connections. This month long group exhibit is a culmination  of their tireless commitment to their craft and an opportunity to share their incredible artwork with the public..
ArtCrawl Harlem along with many other local nonprofit arts and culture programs returned to Governors Island to offer programs and residencies within the historical homes on Nolan Park and Colonels Row as well as welcome the public in for art exhibits, open studios, art talks and more. 
BOUNDARIES & CONNECTIONS ARTISTS
& THEIR ARTWORK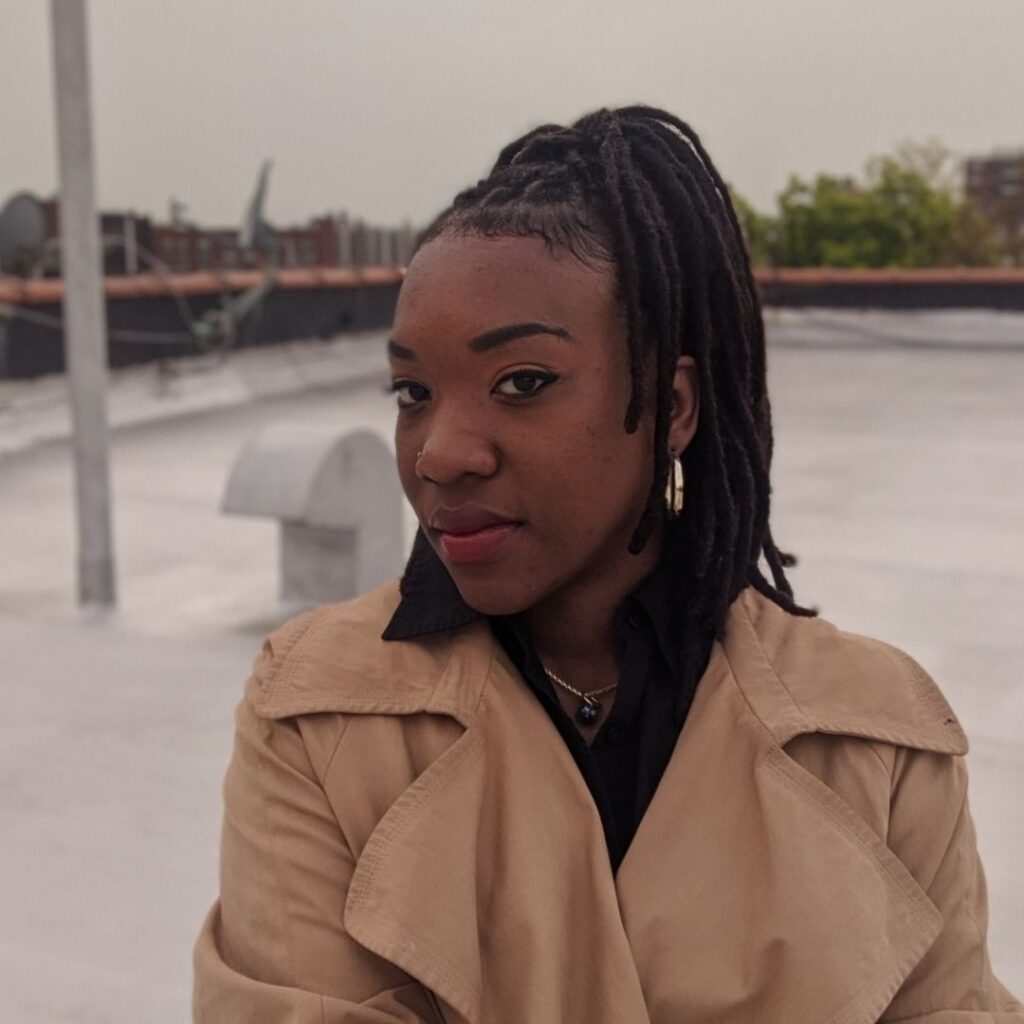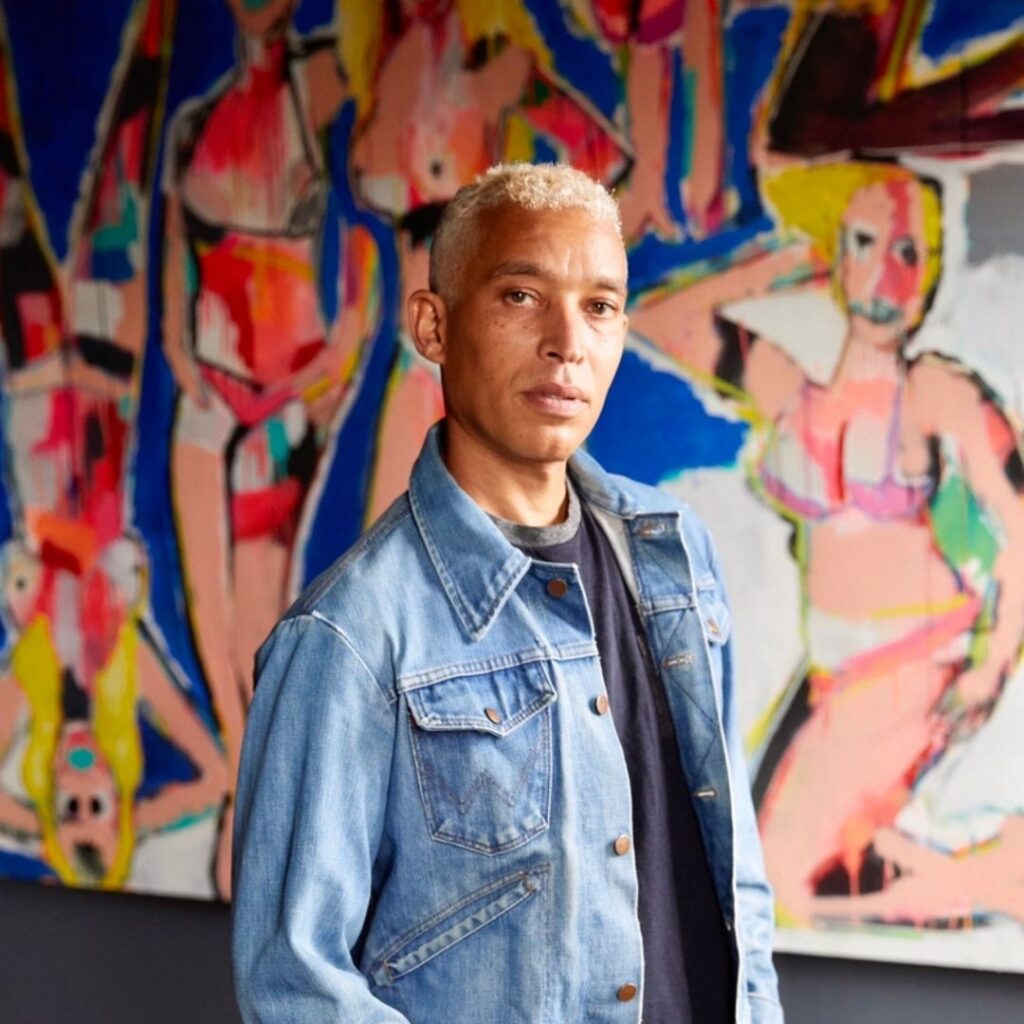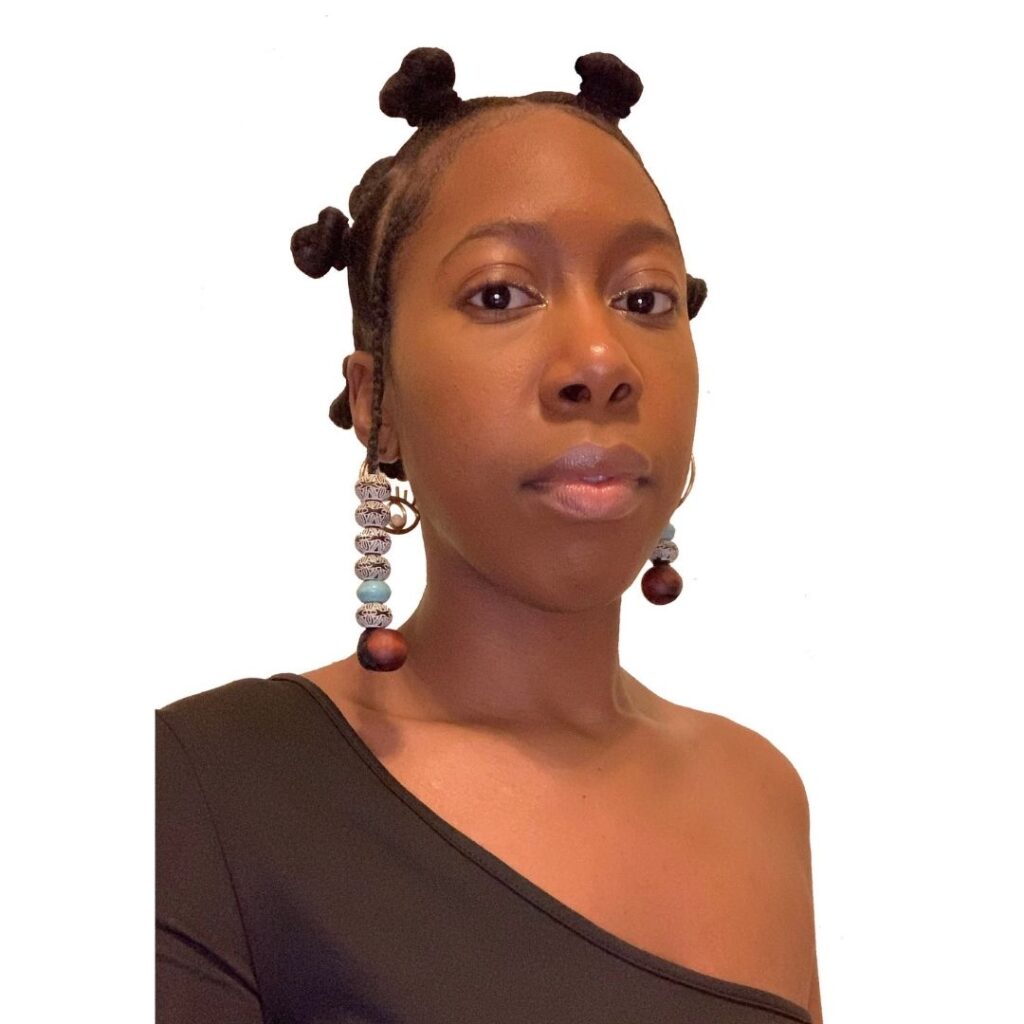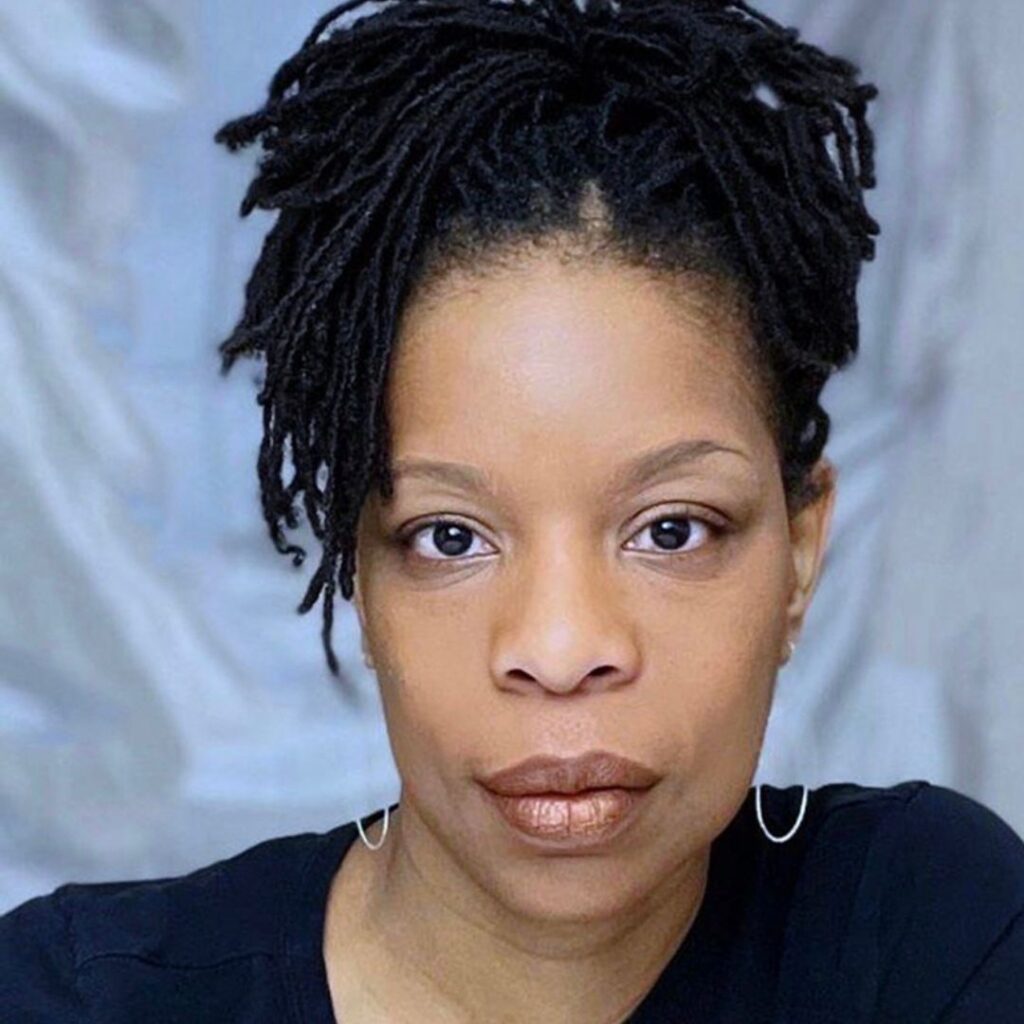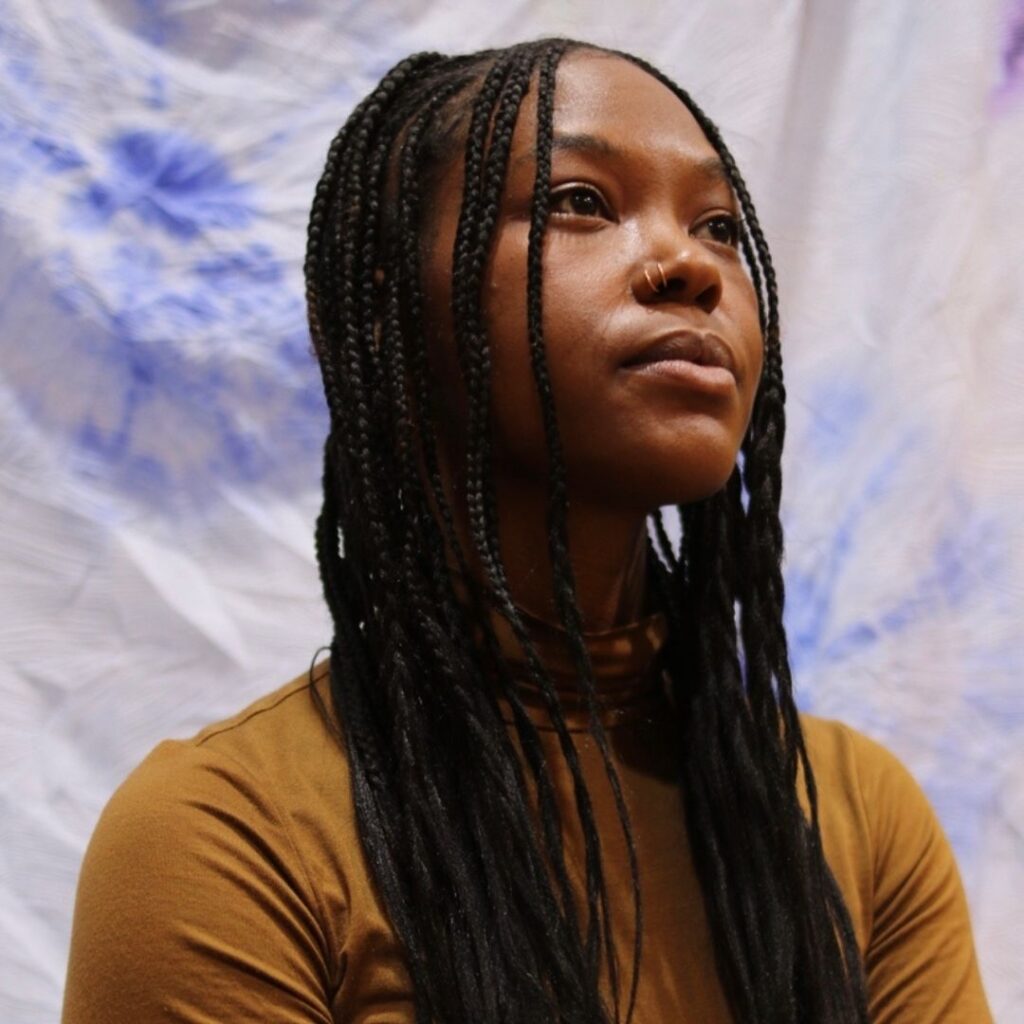 "NO ORDINARY LOVE:Channeling the Energy Life Lineage and Legacy"
by Daryl Myntia Daniels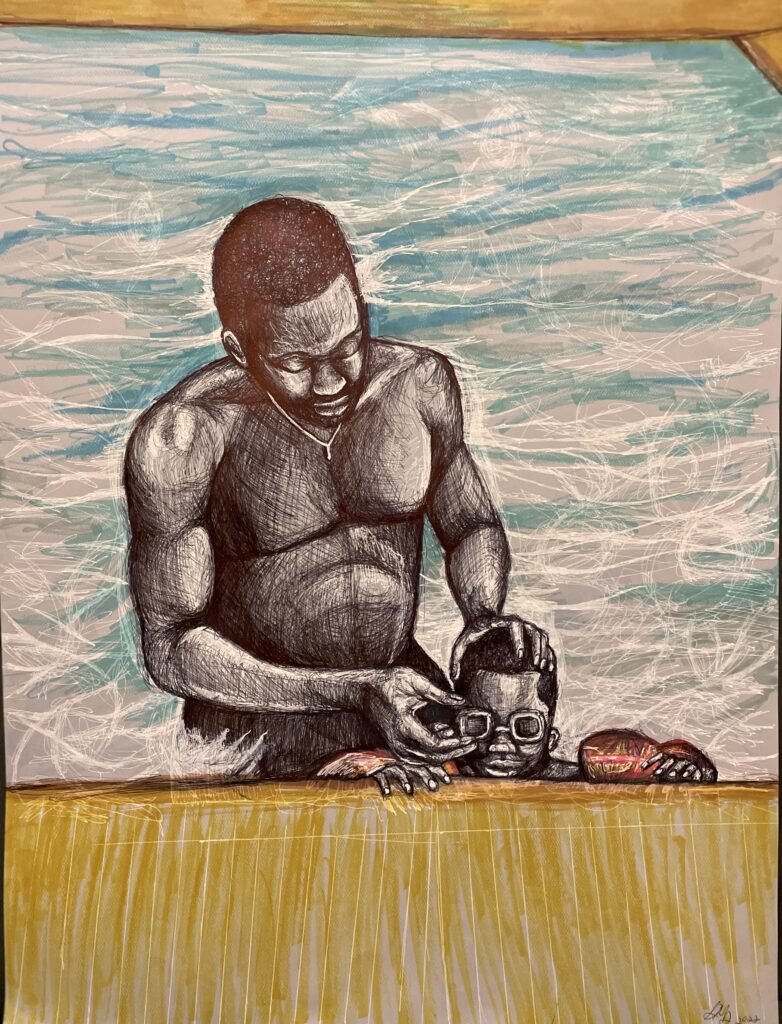 "Swim Lessons" (2022) Ballpoint Pen and Marker on Paper 18" x 24"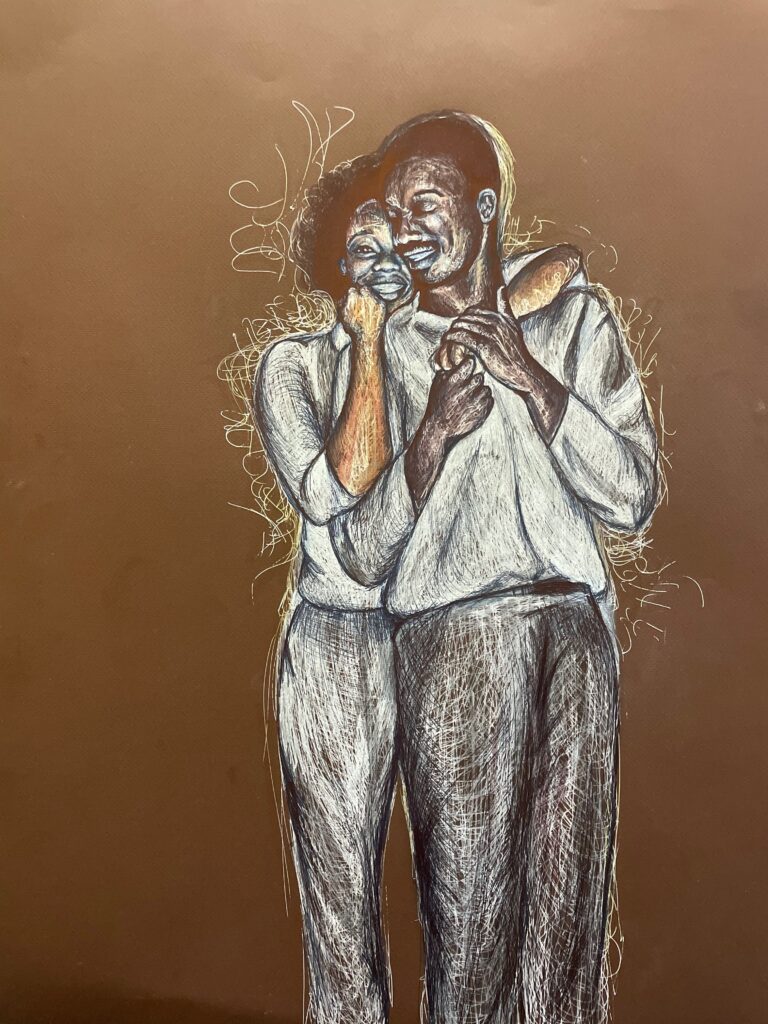 "So, Into You" (2022) Ballpoint Pen and Marker on Paper 18" x 24"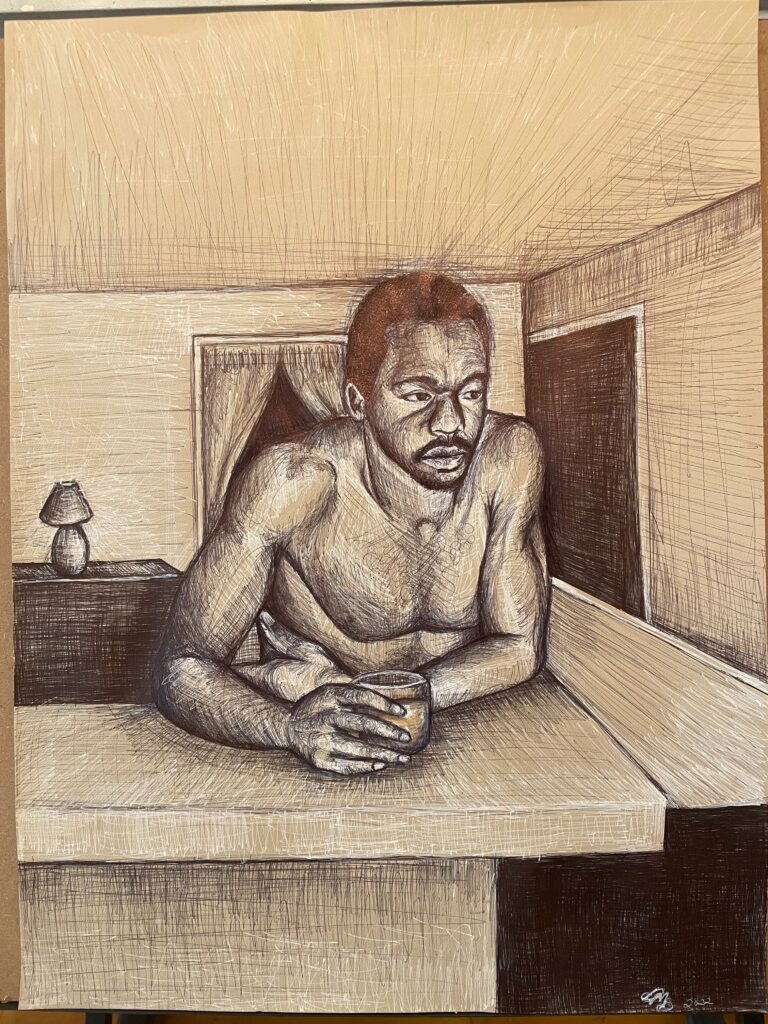 "Brandy in a Glass" (2022) Ballpoint Pen and Marker on Paper 18" x 24"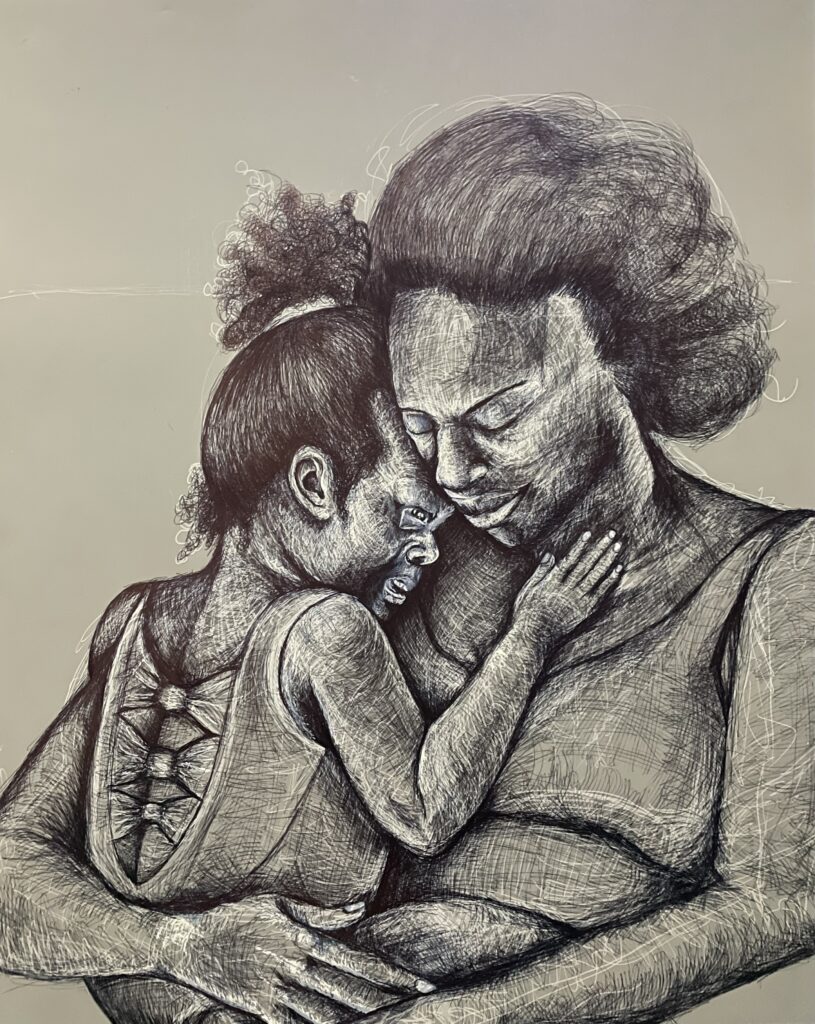 "For You I Will" (2022) Ballpoint Pen and Marker on Duralar 18" x 24"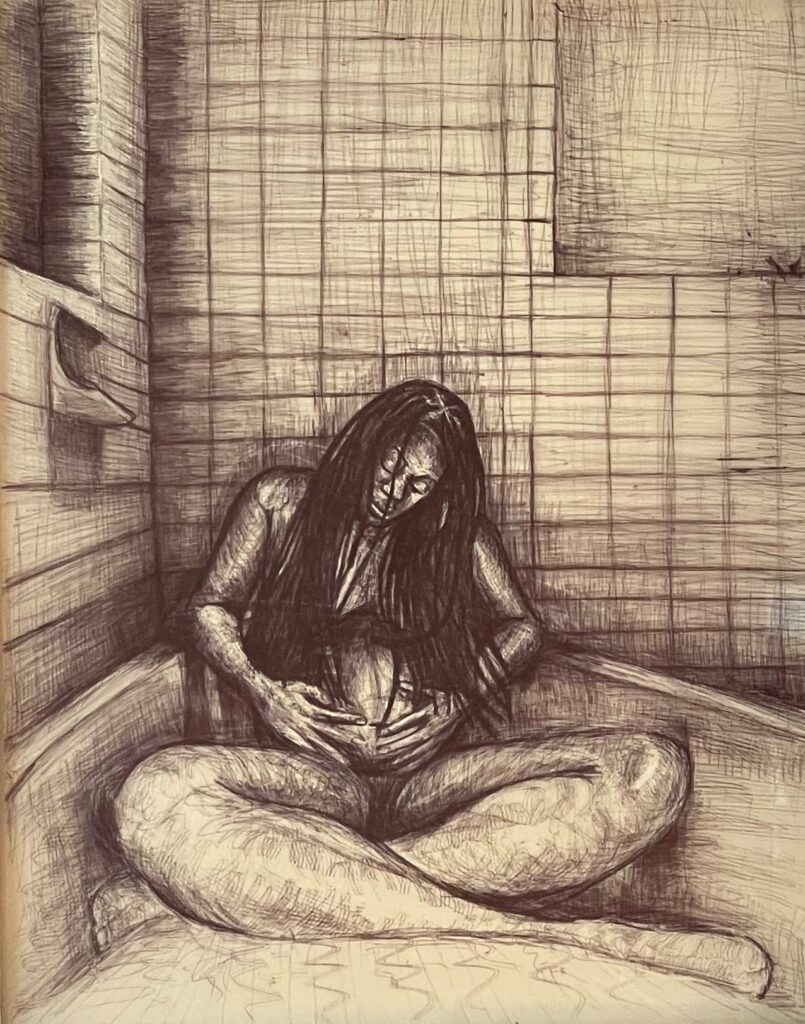 "No Ordinary Love"(2022) Ballpoint Pen and Marker on Duralar 18" x 24"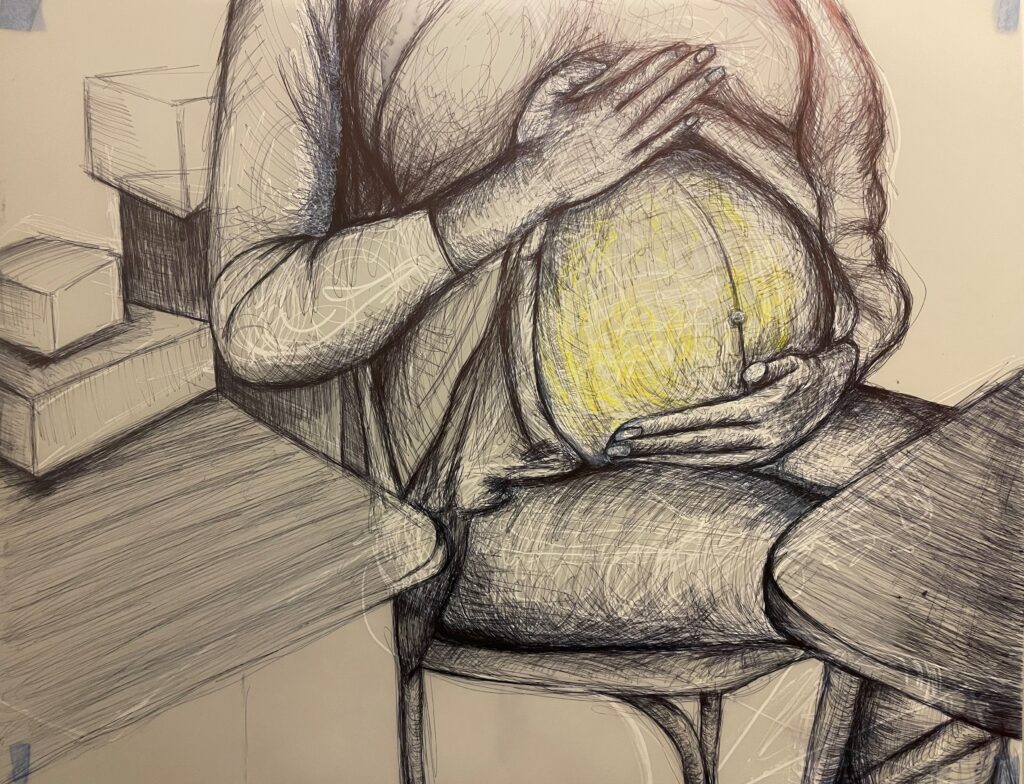 "This Little Light of Mine" (2022) Ballpoint Pen and Marker on Duralar 24" x 18"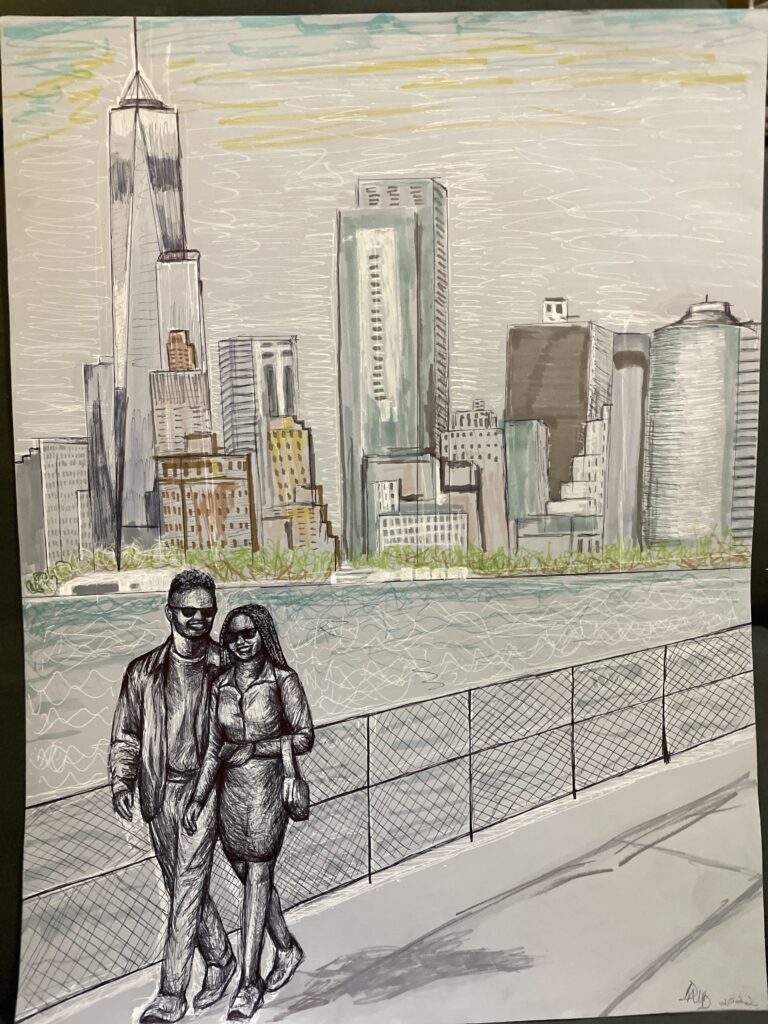 "A Long Walk" (2022) Ballpoint Pen and Marker on Paper 18" x 24"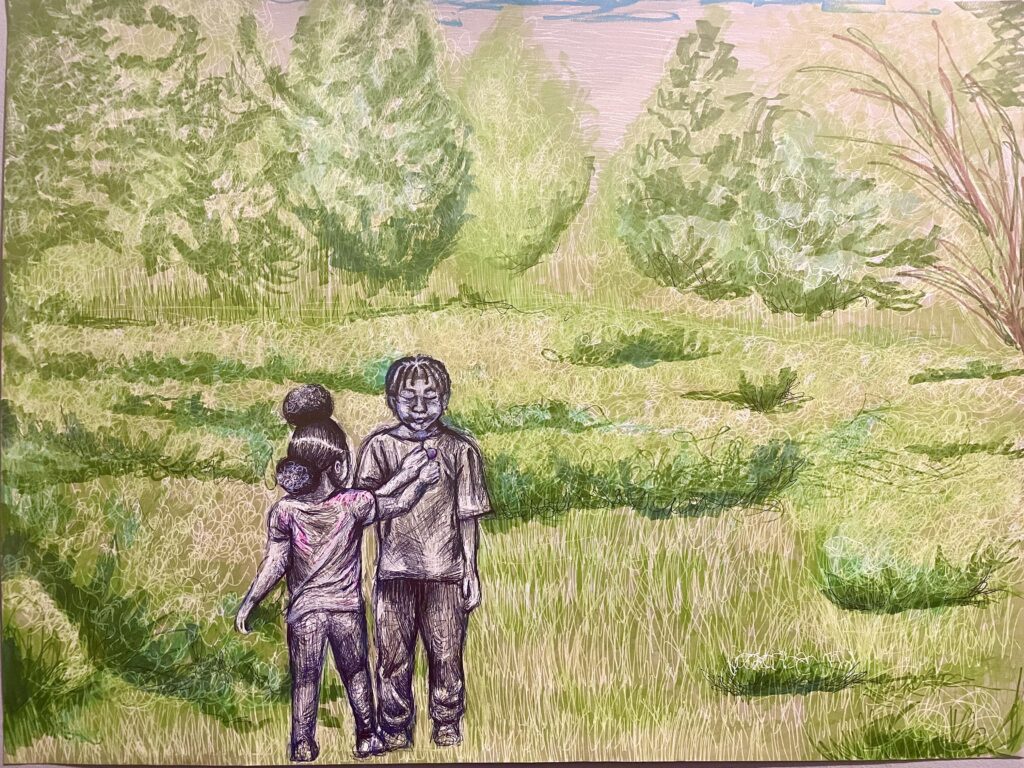 "Make a Wish" (2022) Ballpoint Pen and Marker on Paper 24" x 18"
"THE BLONDE ONE"
by Daniel Robin Clurman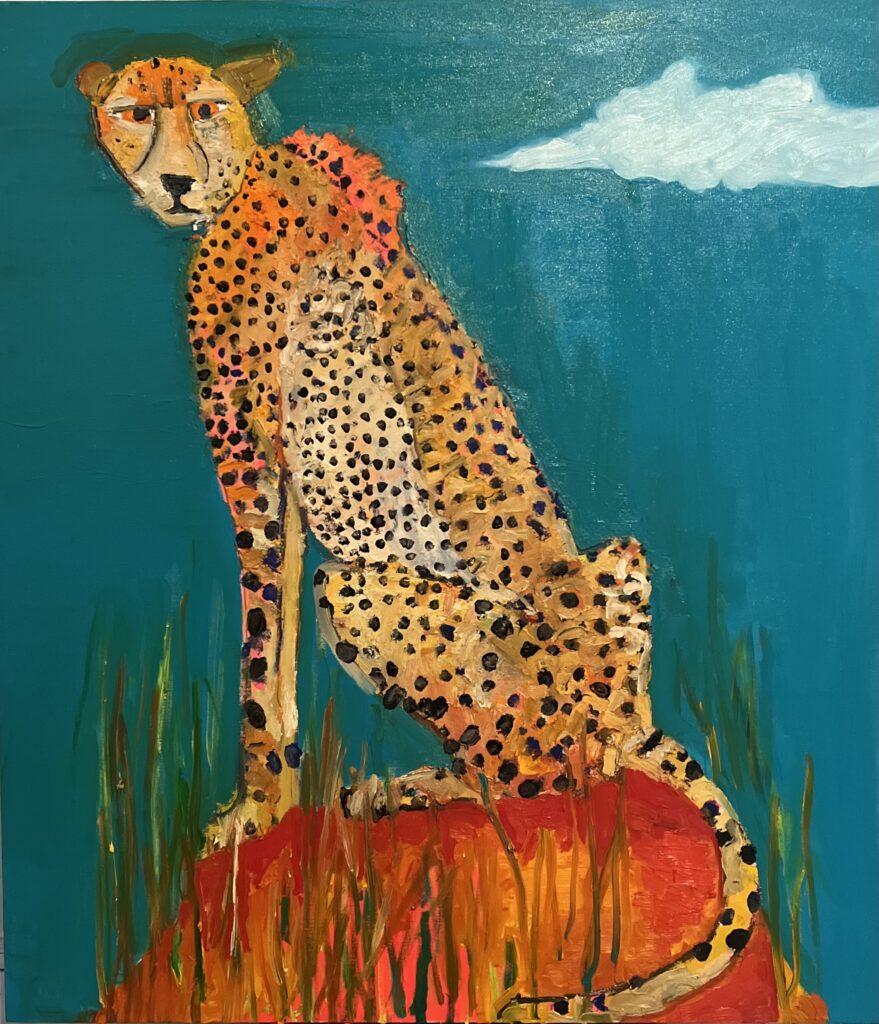 "And I Miss You" (2022)
Oil on Canvas
46×40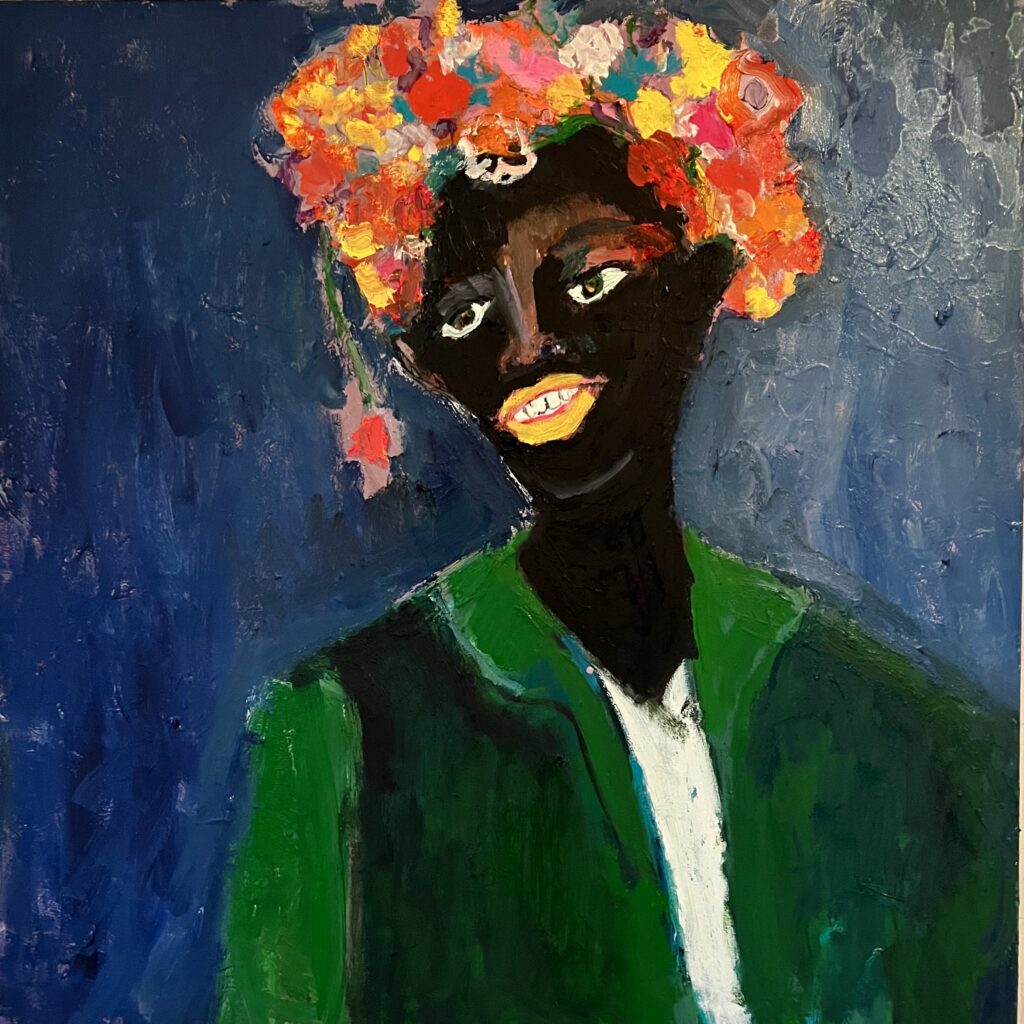 "This is Me, Who Are U?" (2022) Oil on Canvas 36×36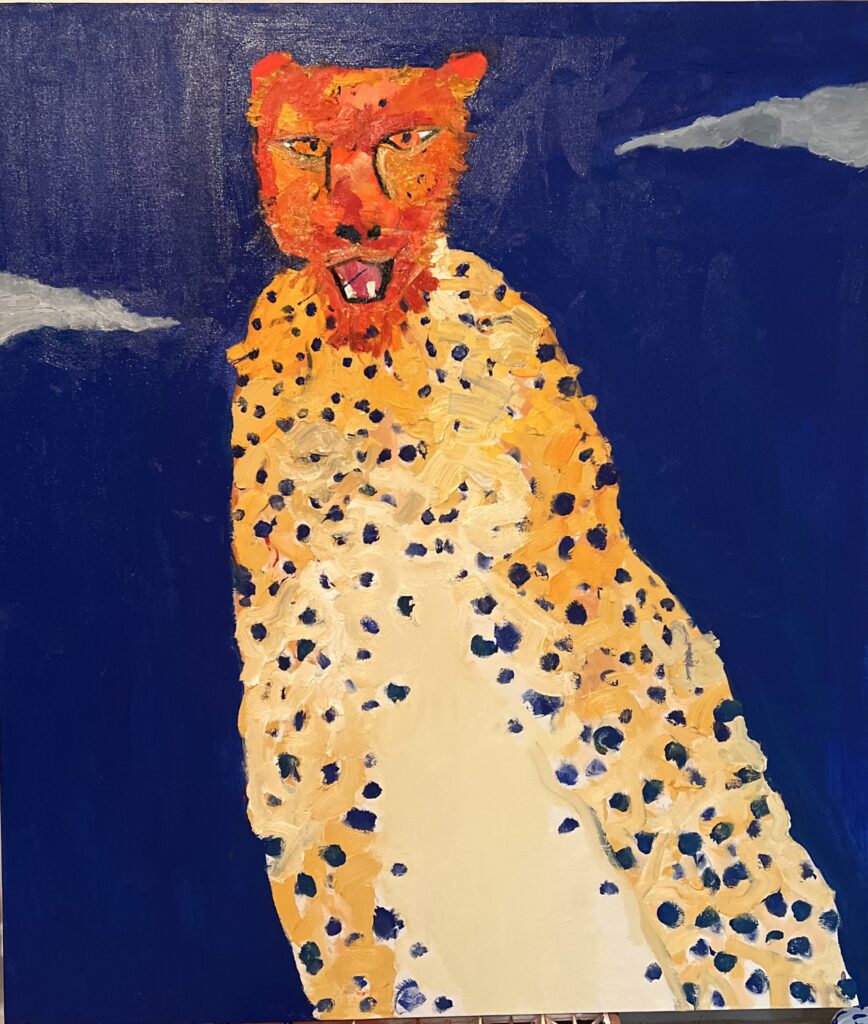 "A Wisp of Night" (2022) Oil on Canvas 46×40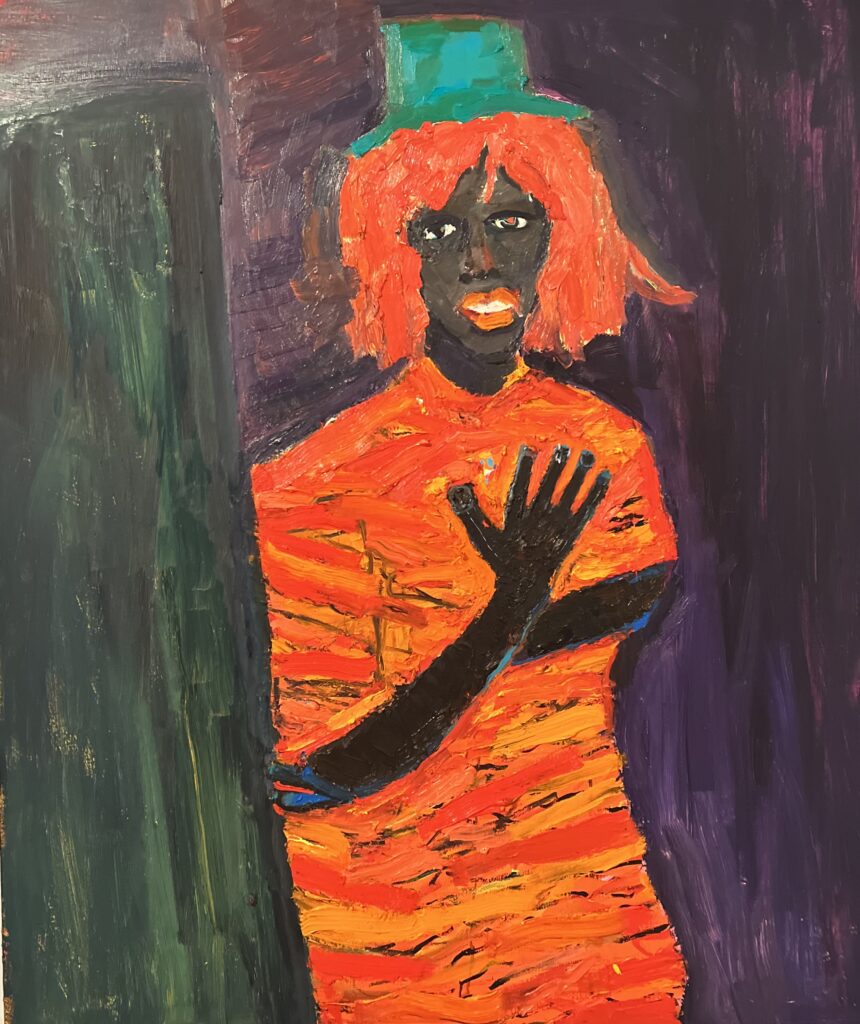 "Queer Theory in the Market Place" (2022) Oil on Canvas 46×40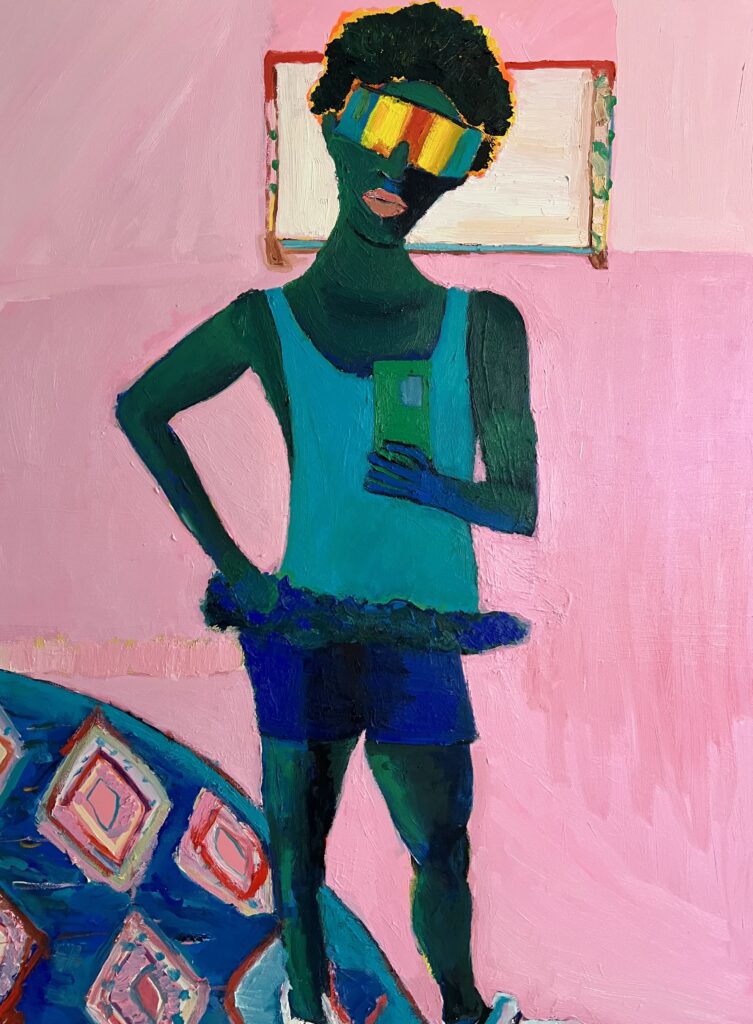 "It's a Hard World for Little Things" (2022) by Daniel Robin Clurman Oil on Canvas 70×46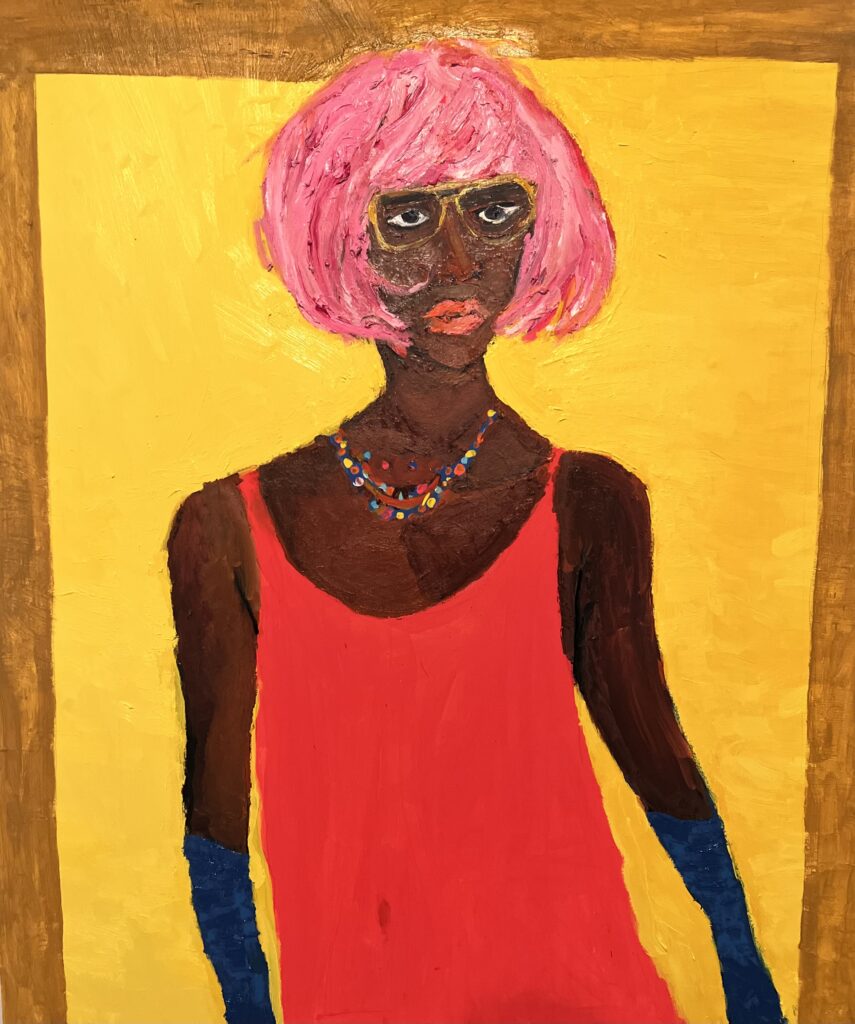 "Fluorescent Beige" (2022) by Daniel Robin Clurman Oil on Canva 46in x 40in
"ANY BLACK MAN U.S.A."
by Cj Priester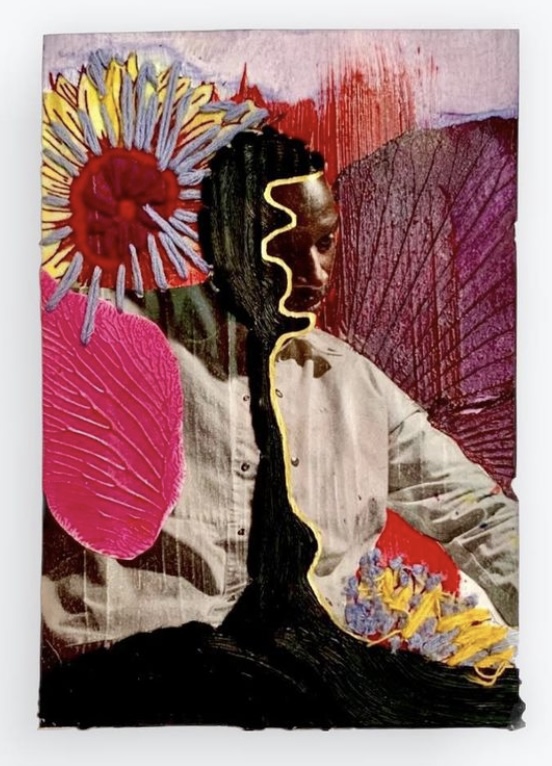 "Calm"
Flower Petals, Yarn, and Acrylic on paper 5inx7in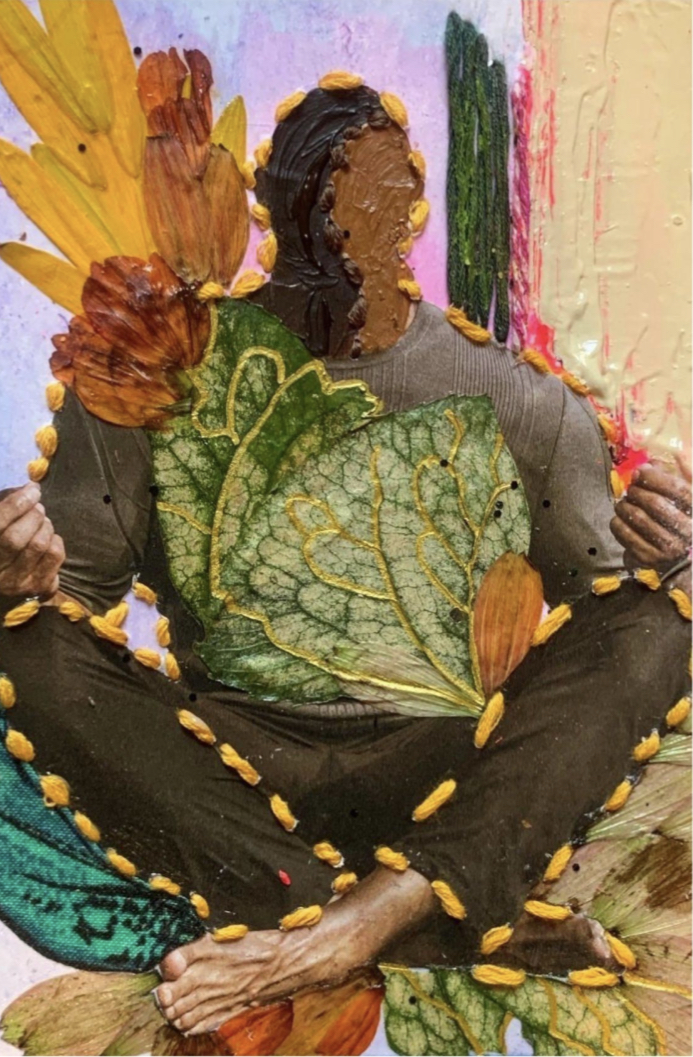 "Peace" Green leaf, Yarn, Flower Petals on Paper 5in x 7in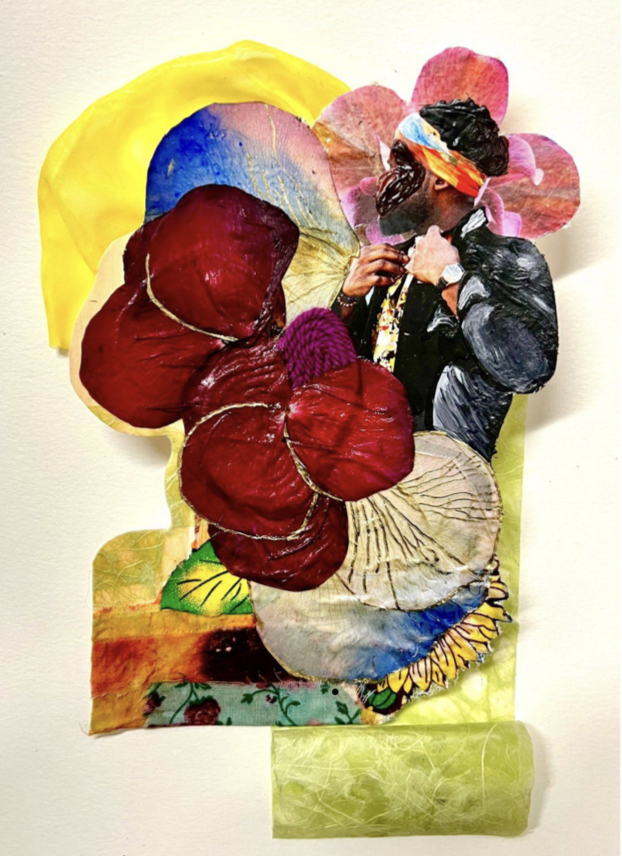 "Confidence" Rose Petals, Satin, and Acrylic on Paper 9in x 12in
"Butter" 30in x 40in Acrylic Paint and fabric on Canvas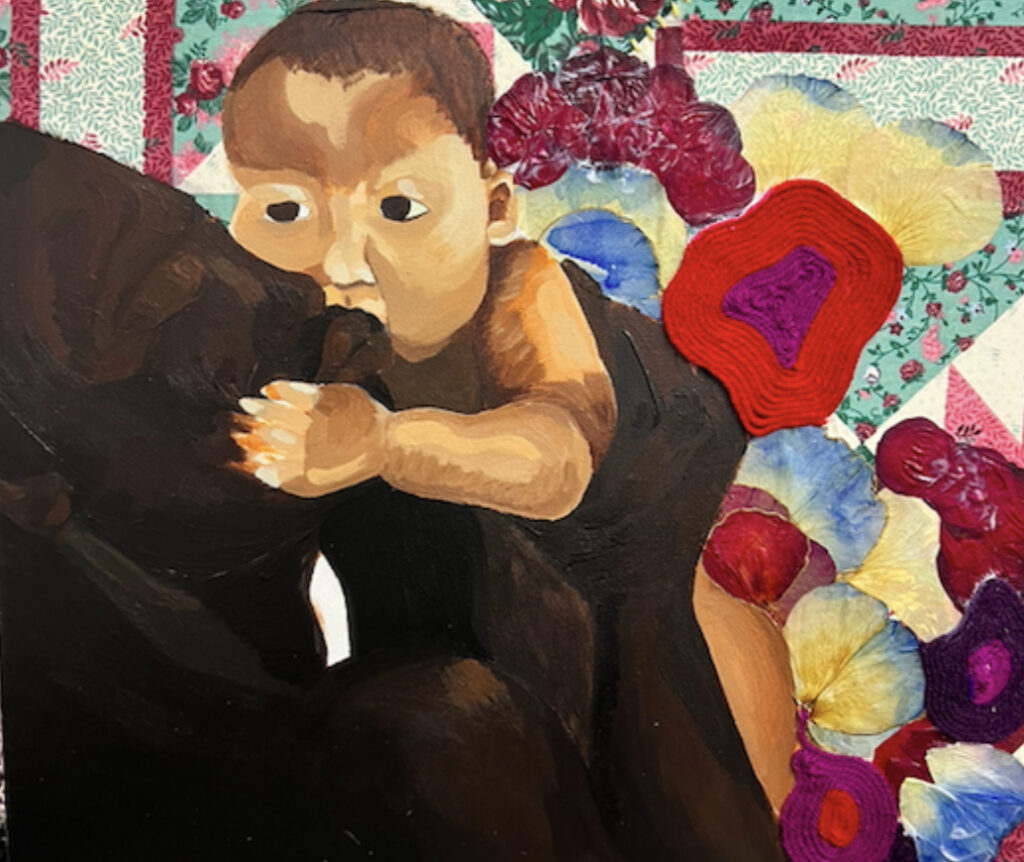 "Love without Limit" Rose Petals, Fabric, Acrylic Paint on Canvas 20in x 20in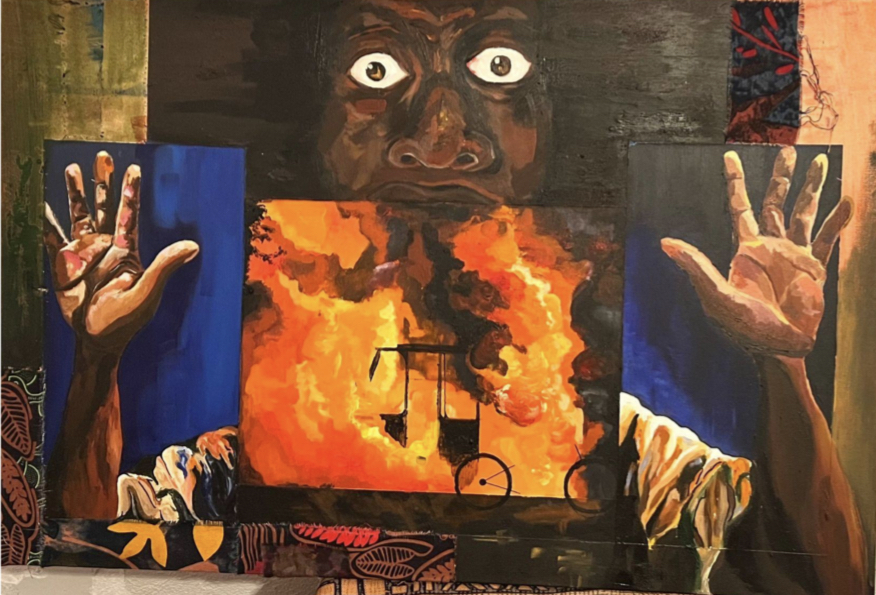 "Fear, Fight, Flight" Mixed Media on Canvas 30 in x 40in
"DAMAGE & REPAIR"
by Heather Williams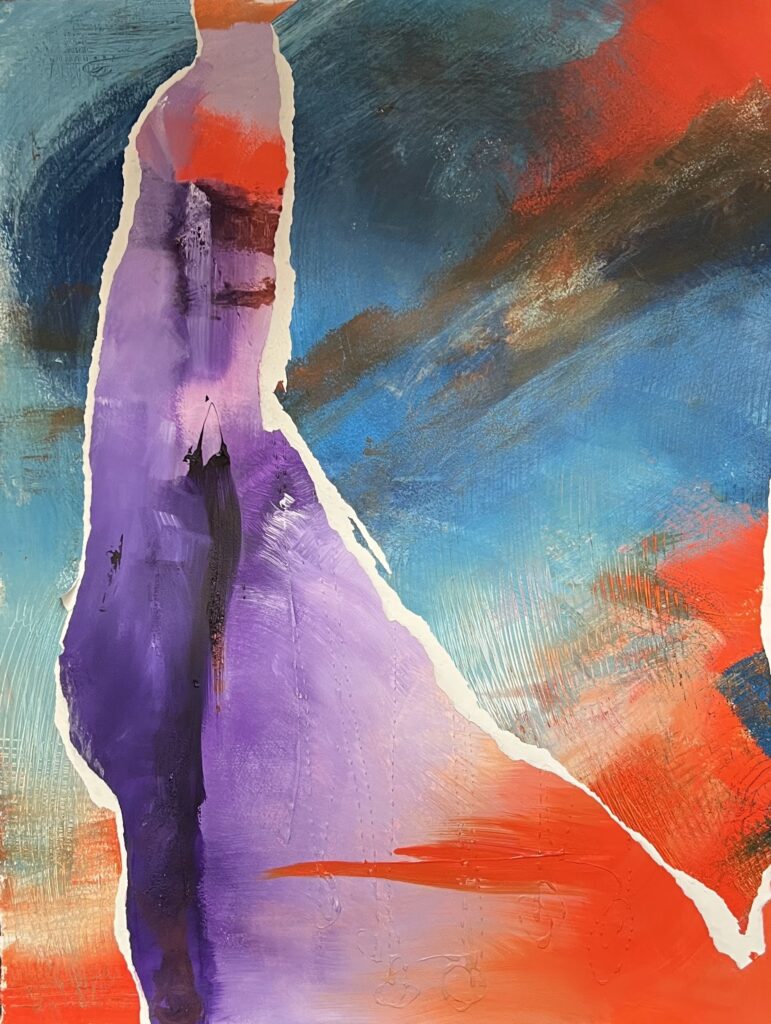 "Majestic Robes" (2022) 22 x 30 Collage on Paper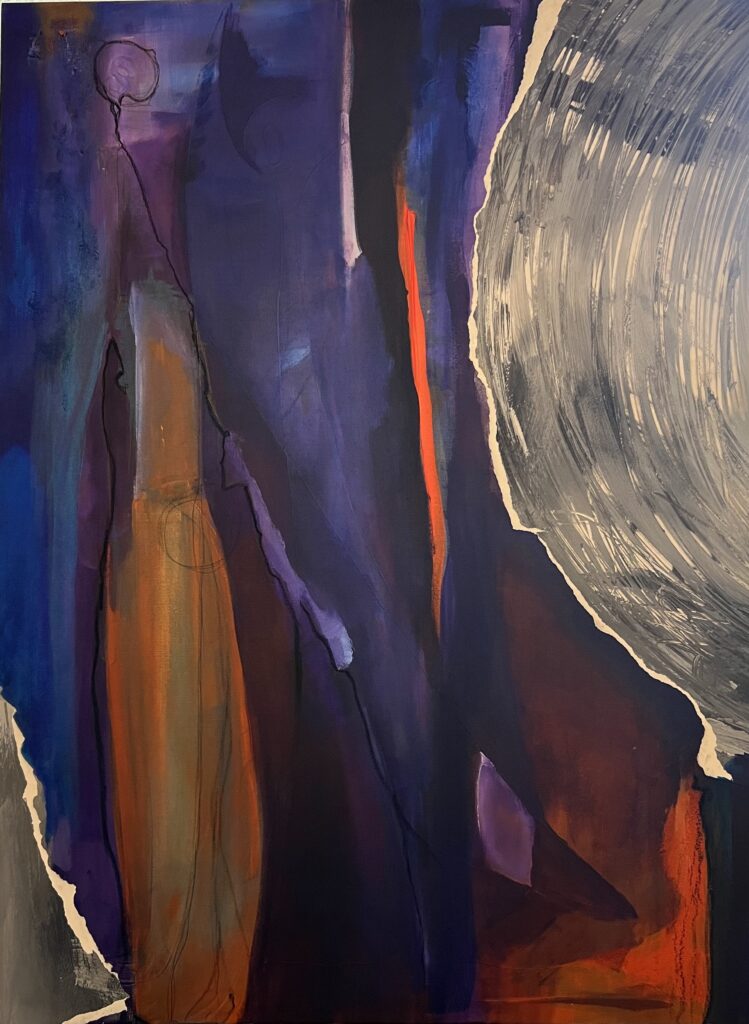 "Verbal Record" (2022) 30 x 40 Collage on Canvas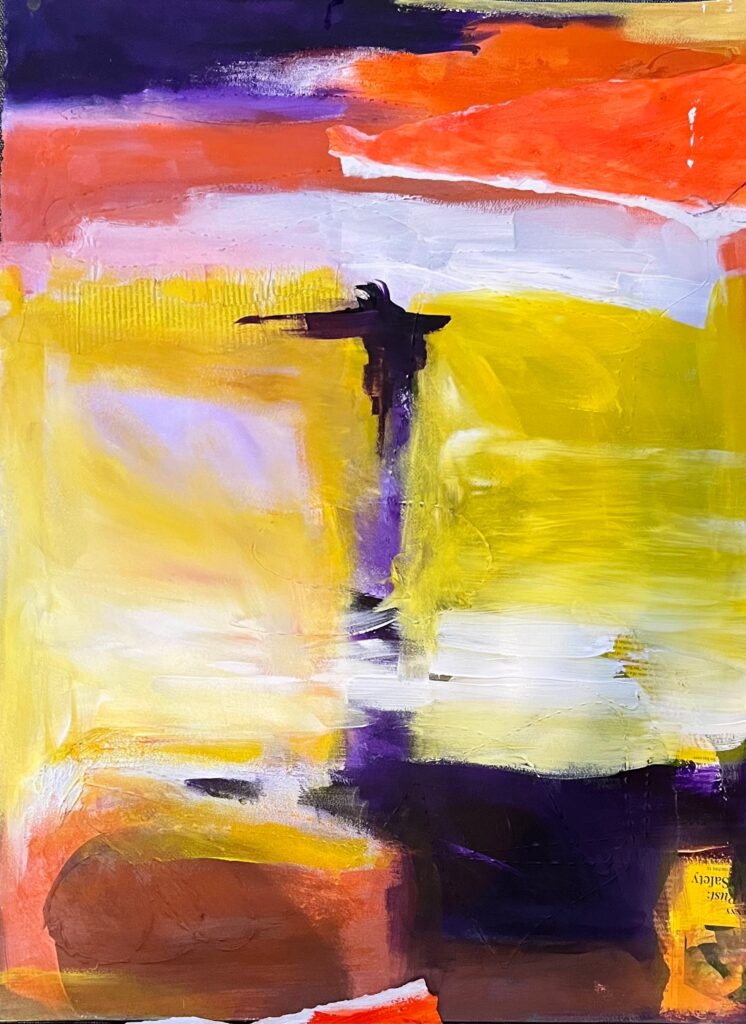 "Watch Over Me" (2022) 22×30 Acrylic Collage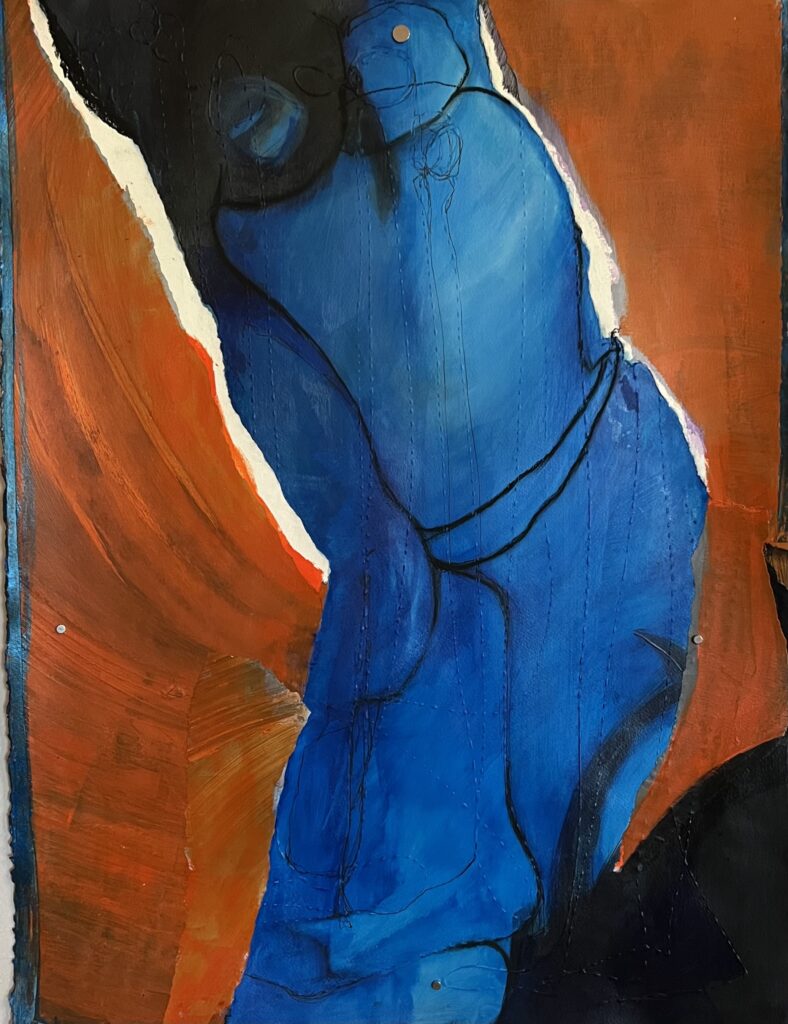 "Inferiority" (2022) 22×30 Acrylic Collage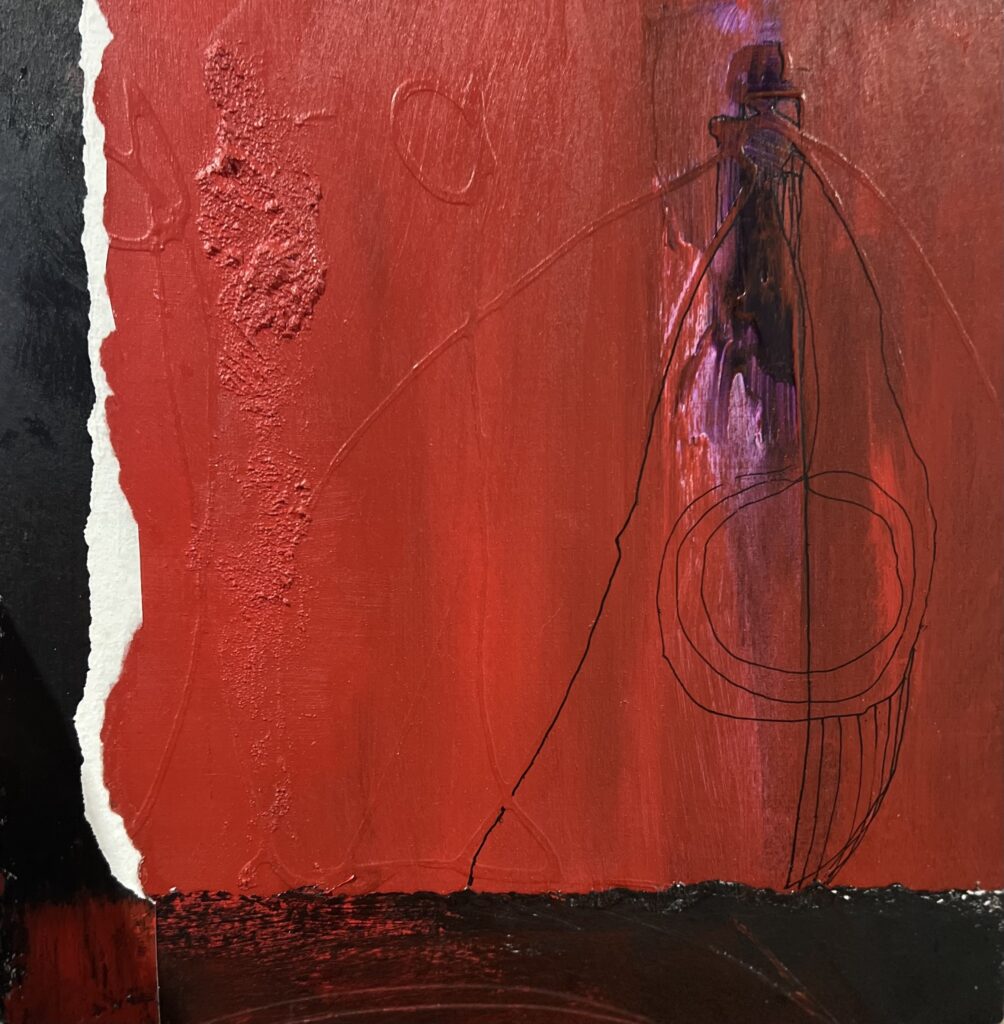 Untitled (2022) 12×12 Acrylic, Collage on Wood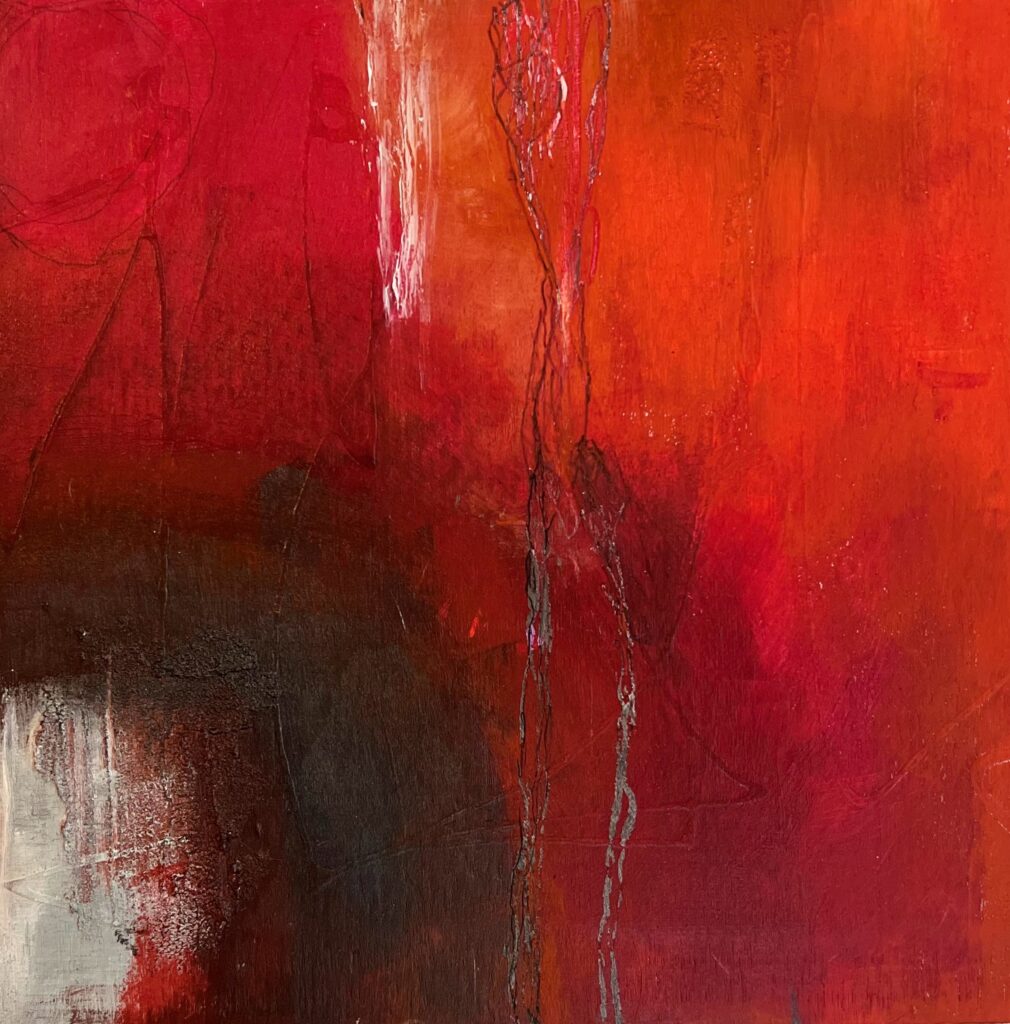 "Where I Draw the Line" (2022) 12×12 Acrylic on Wood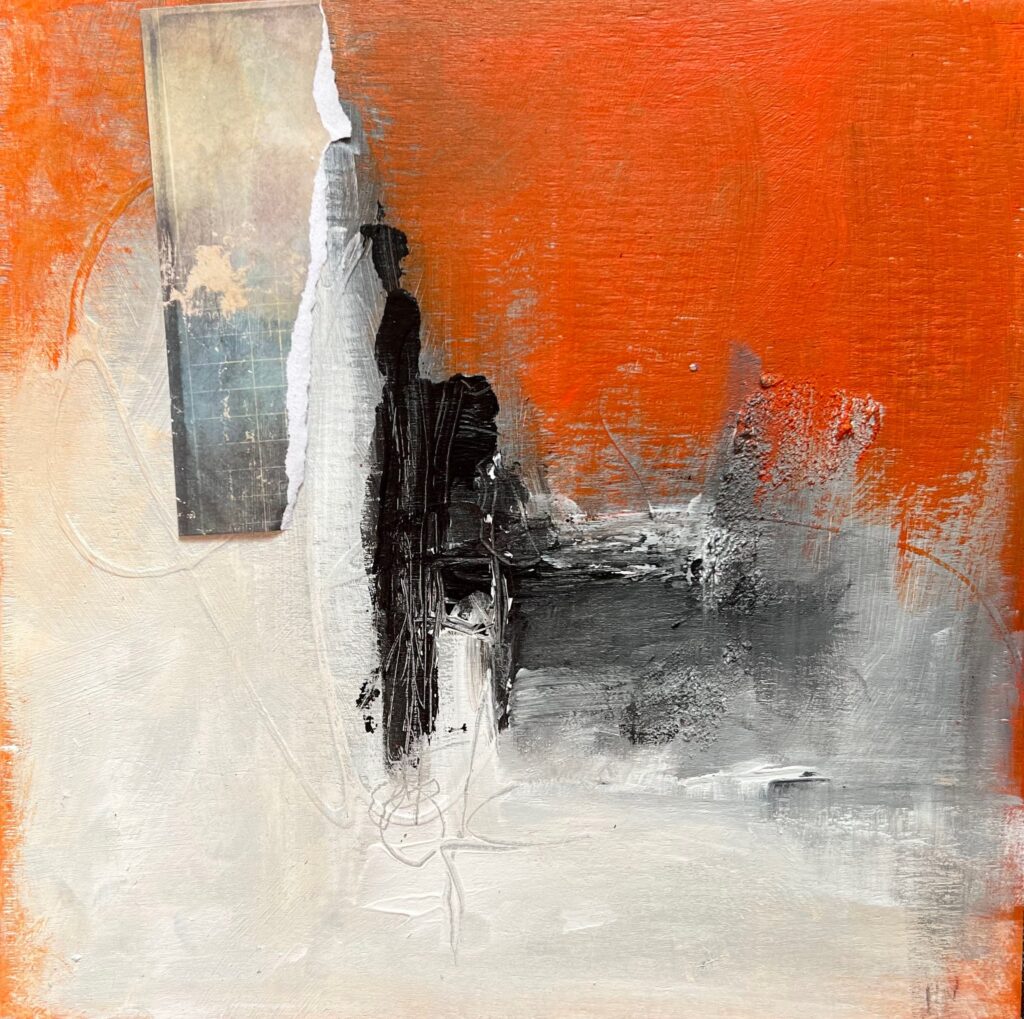 "Meet Me in the Middle" (2022) 12×12 Acrylic, Collage on Wood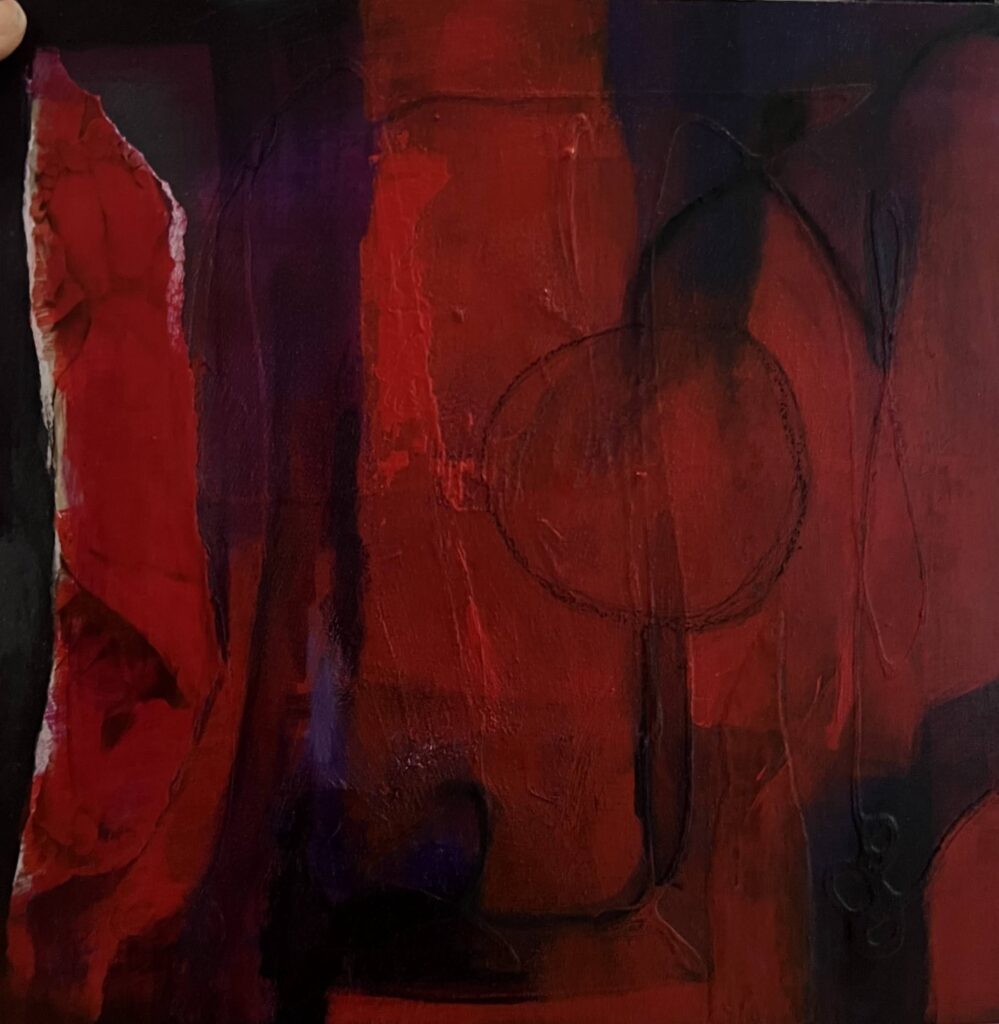 "It's a Mood: Humility and Love" (2022) 12 x 12 Acrylic collage on Wood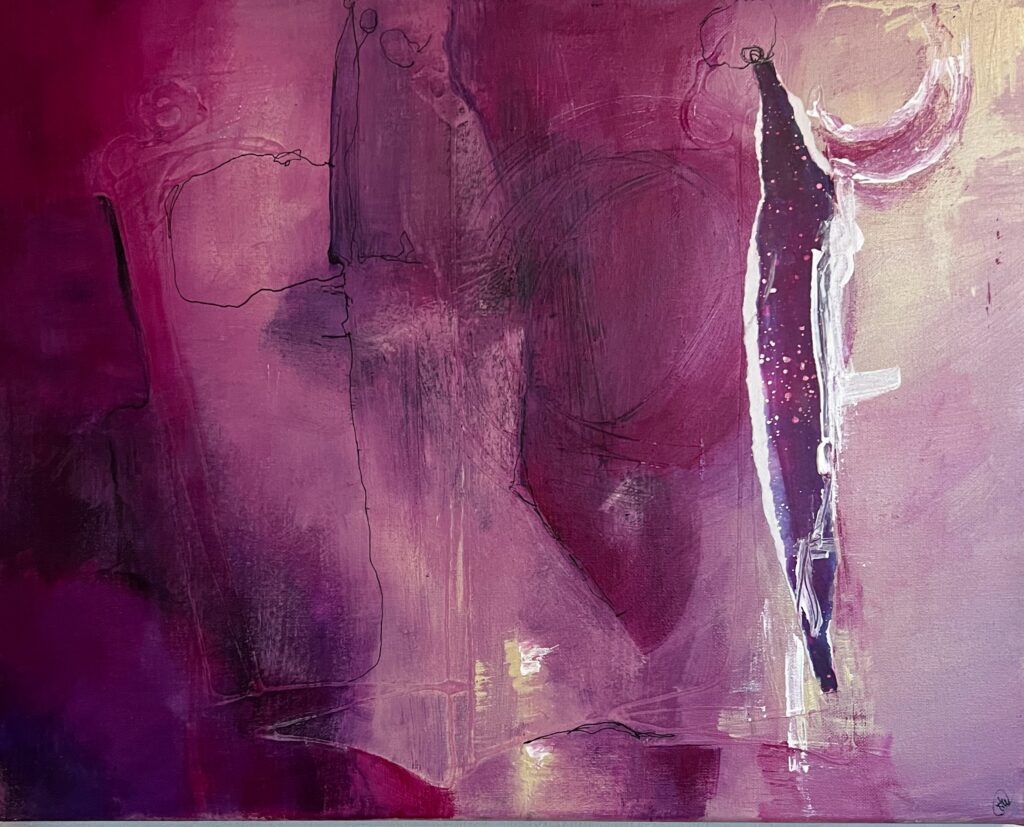 "Is it a Beauty Mark or Scar" (2022)  11×14, Acrylic collage on canvas NFS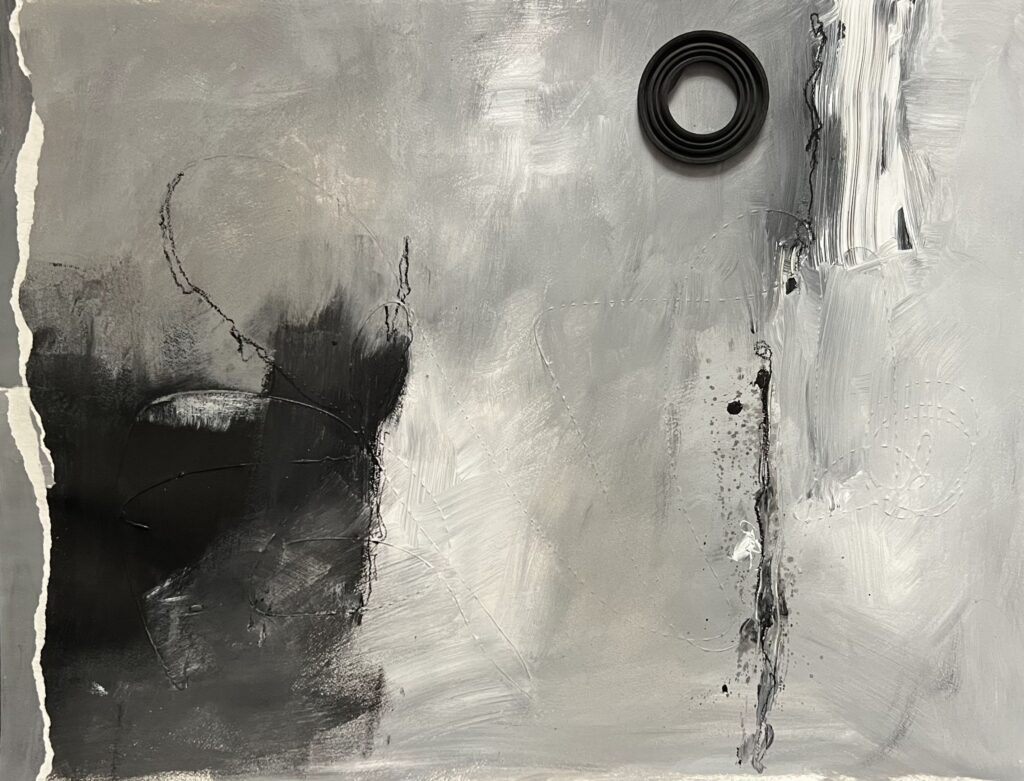 "Black Moon Over the Land" (2022) 22×30, Acrylic, Plastic on Paper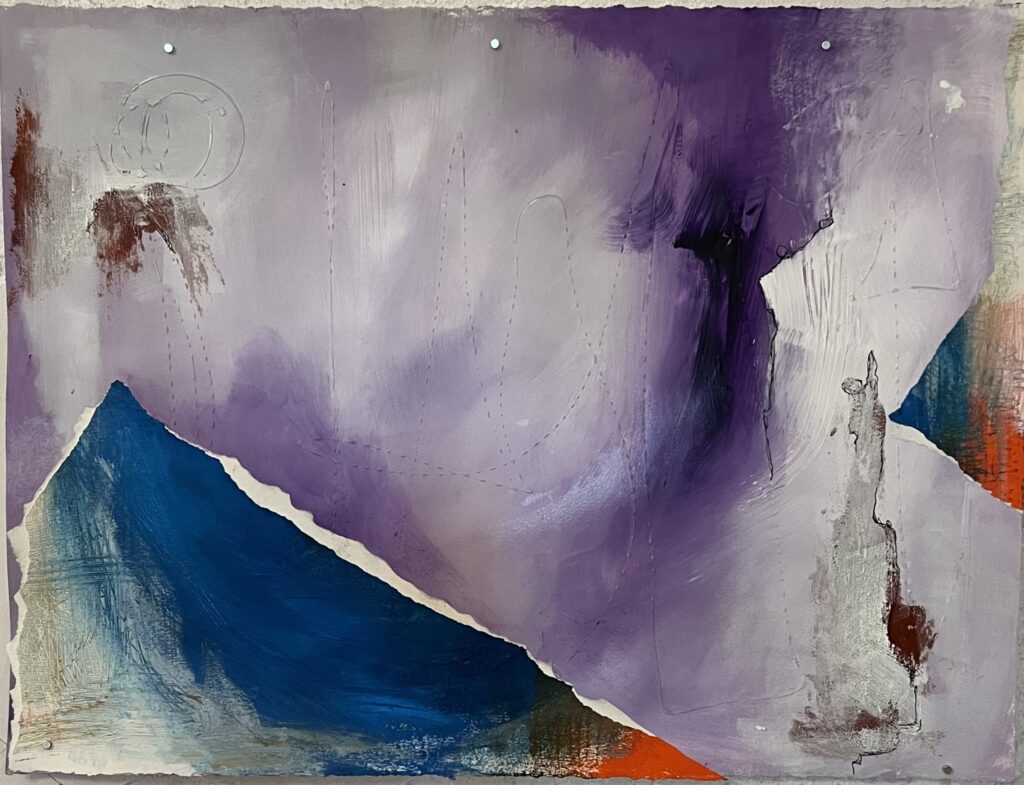 "No Limits" (2022)
30 x 40
Collage on Canvas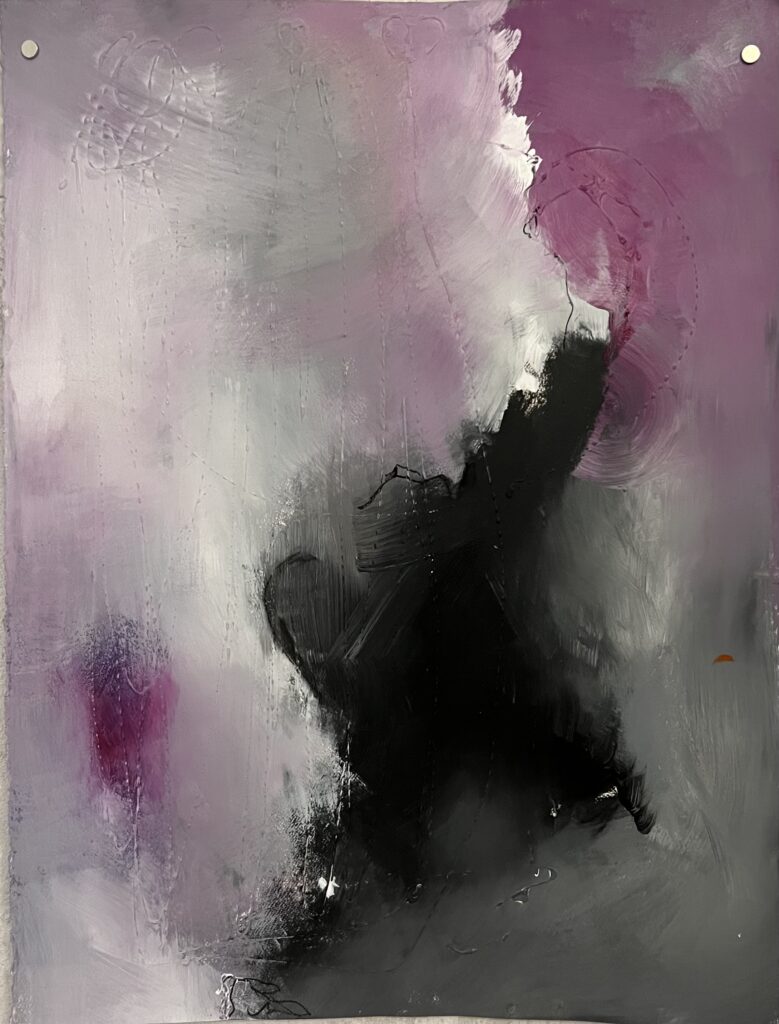 "Fighting Spirit" 2022 22 X 30 Acrylic, Collage on Wood
"AFRO-FROLIC:
The Dichotomy of the Black Body
in Nature vs The City"
by Jaleeca Yancy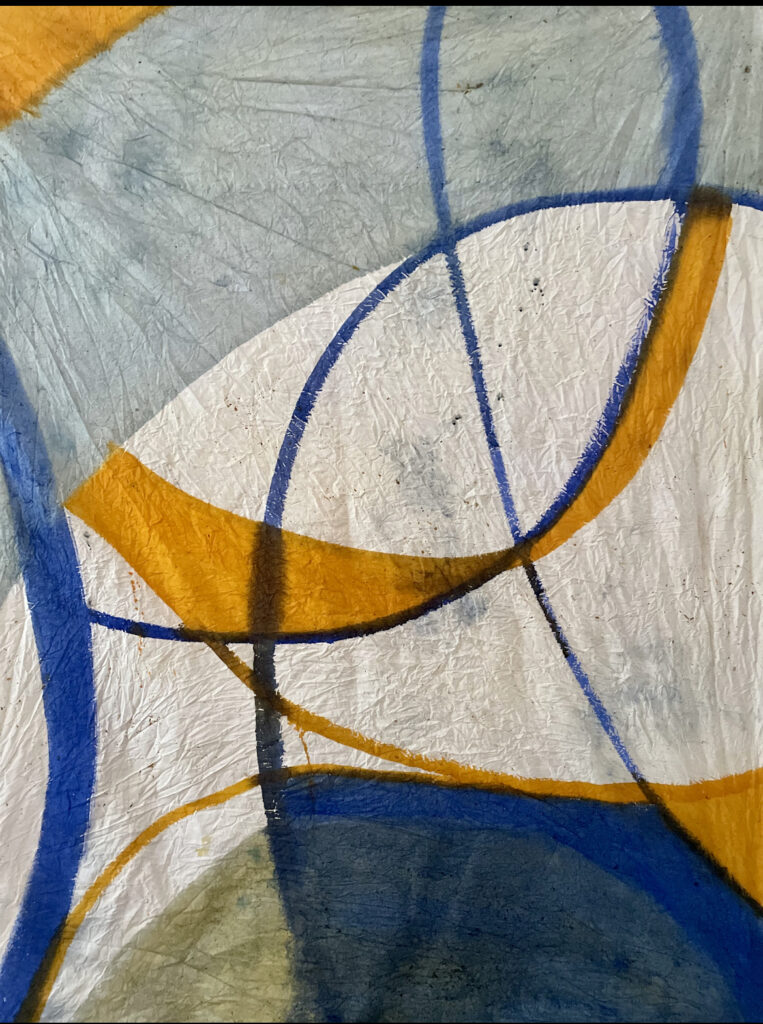 "Twist and Turns" Indigo, Saffron, Weld on Muslin 24 x 36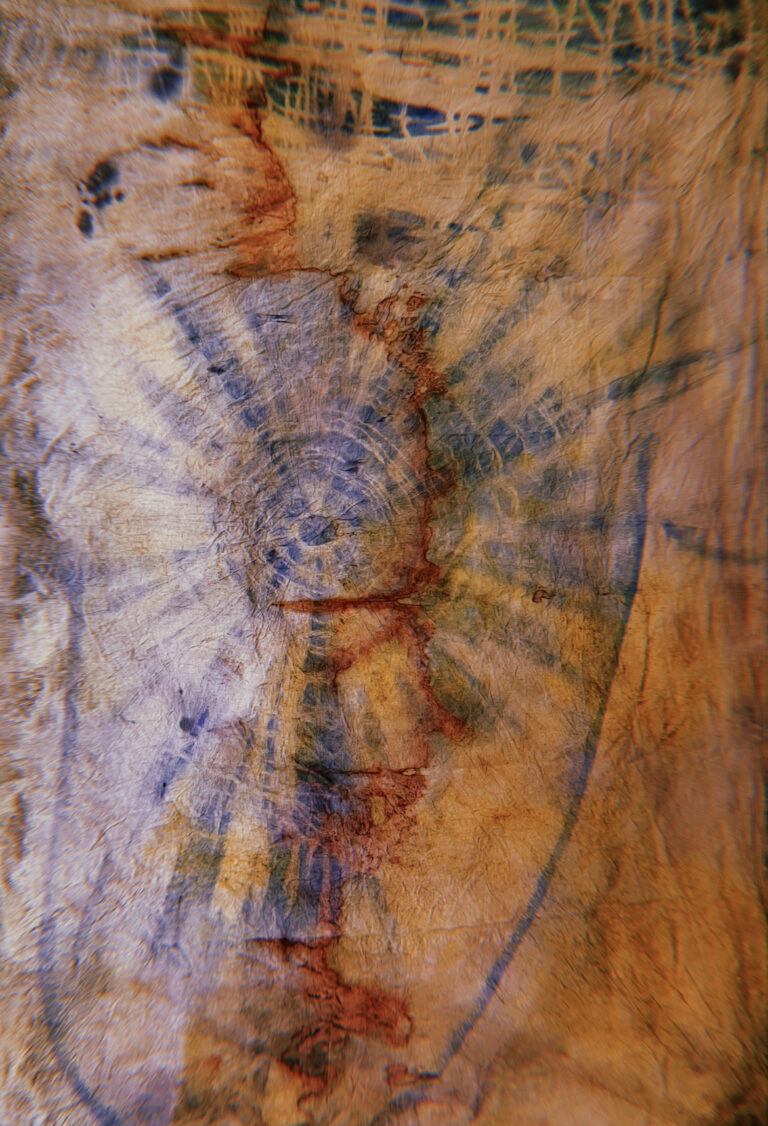 "The Heart is a Bloom" Indigo, Hibiscus, Mud, Saffron on Muslin 24 x 36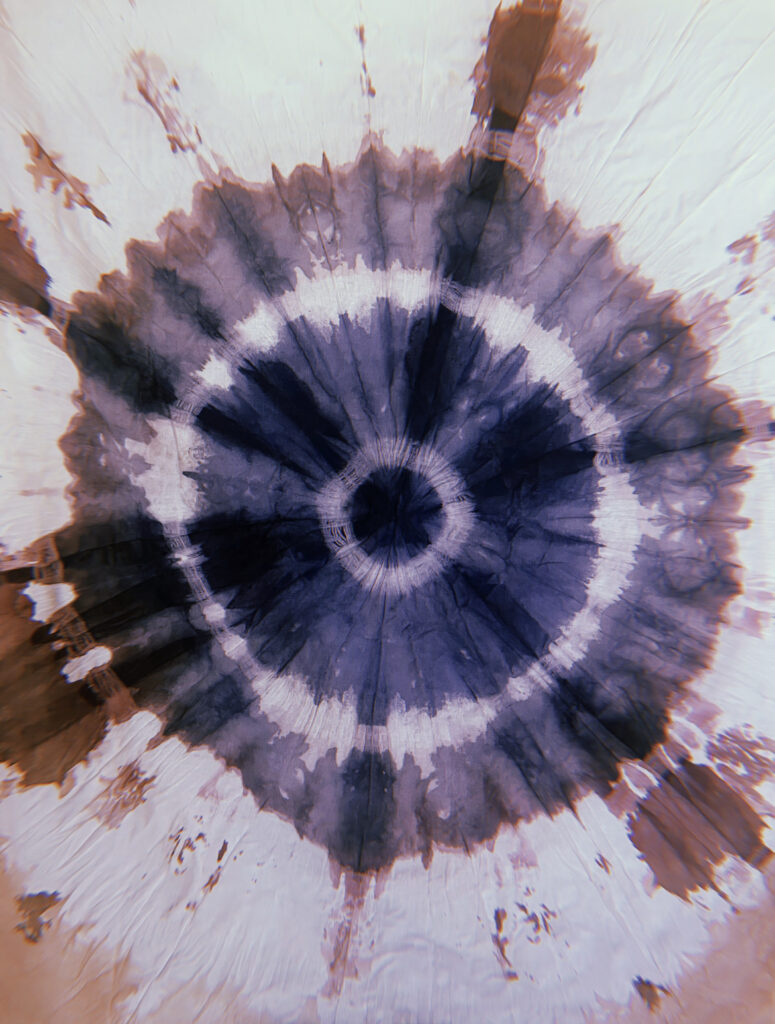 "The Splendors Portal of Transfiguration" Indigo, Madder Root, and Longwood on Muslin 36 x 38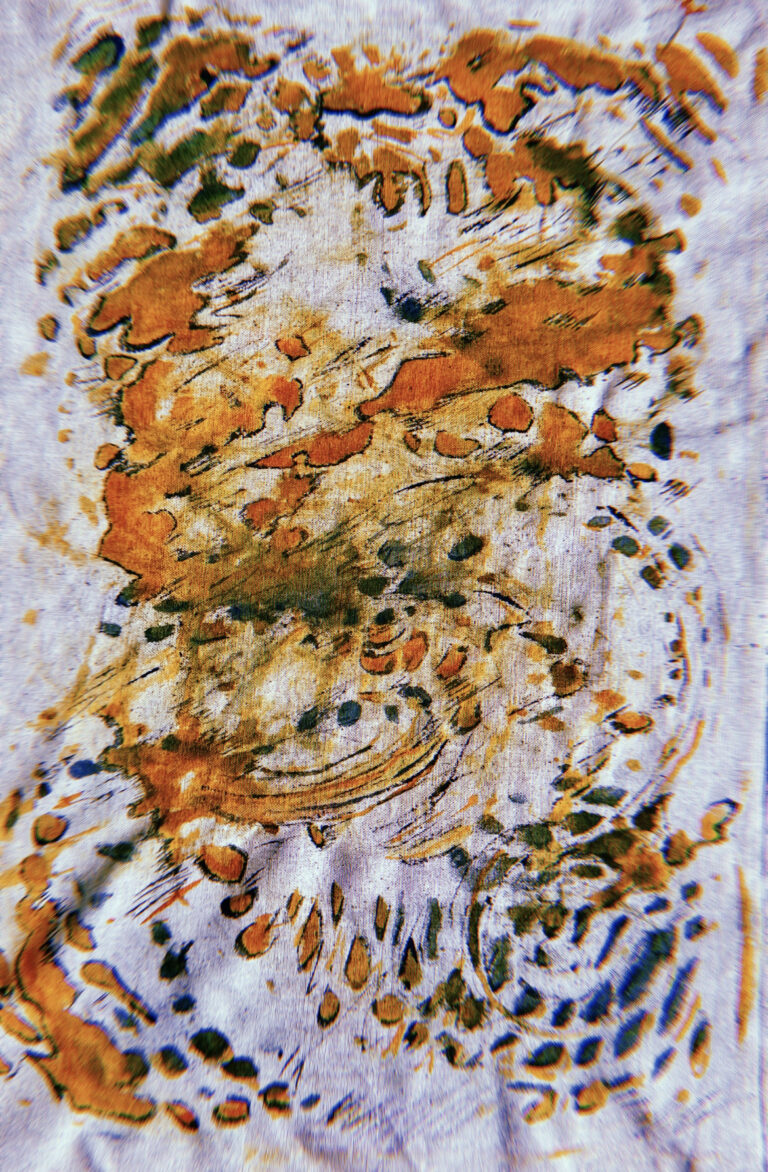 "Dragonfly Steps" Indigo, Saffron, Longwood, Weld watercolors on Muslin 11 x 17

"Shapeshifting" Indigo and Saffron on Canvas 36 x 144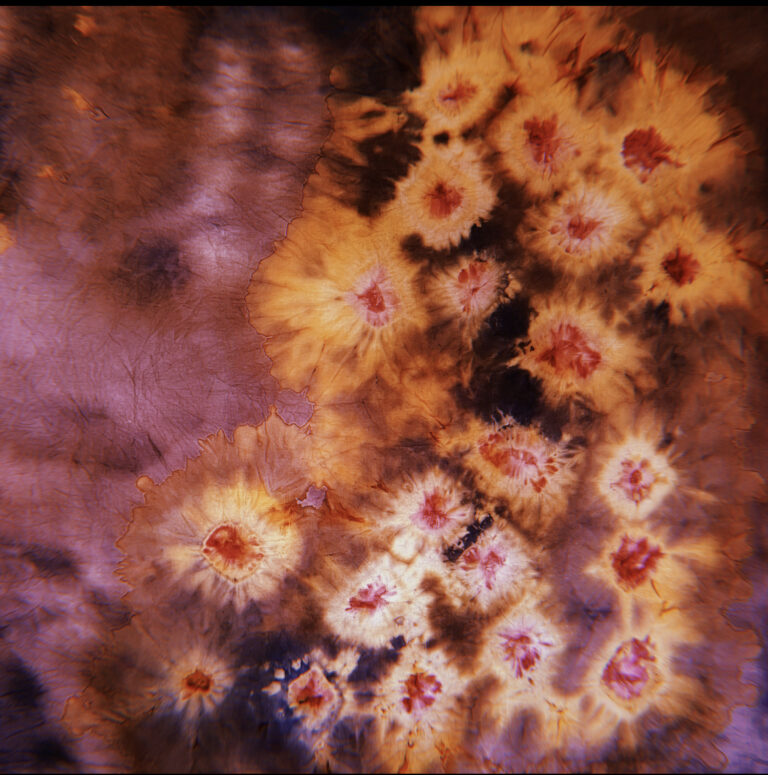 "Flashing Lights/Fireflies" Avocado, Hibiscus, Longwood, and Madder Root on Linen 36 x 36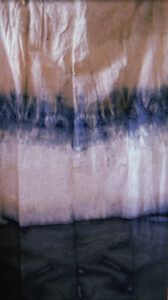 "Spirited Away" Indigo, Mud, Weld on Muslin 24 x 36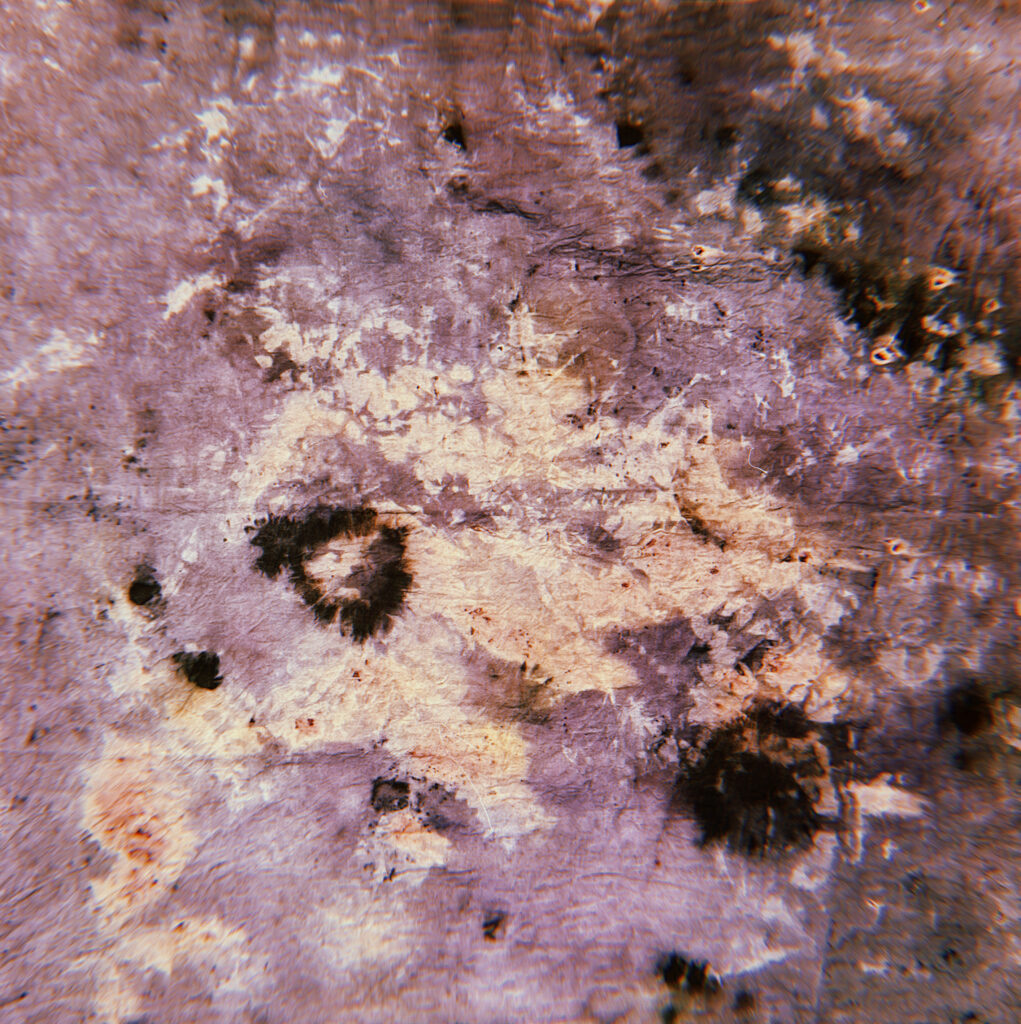 "Crickets at Dawn" Madder Root, Hibiscus, Logwood, Turmeric on Muslin 40 x 40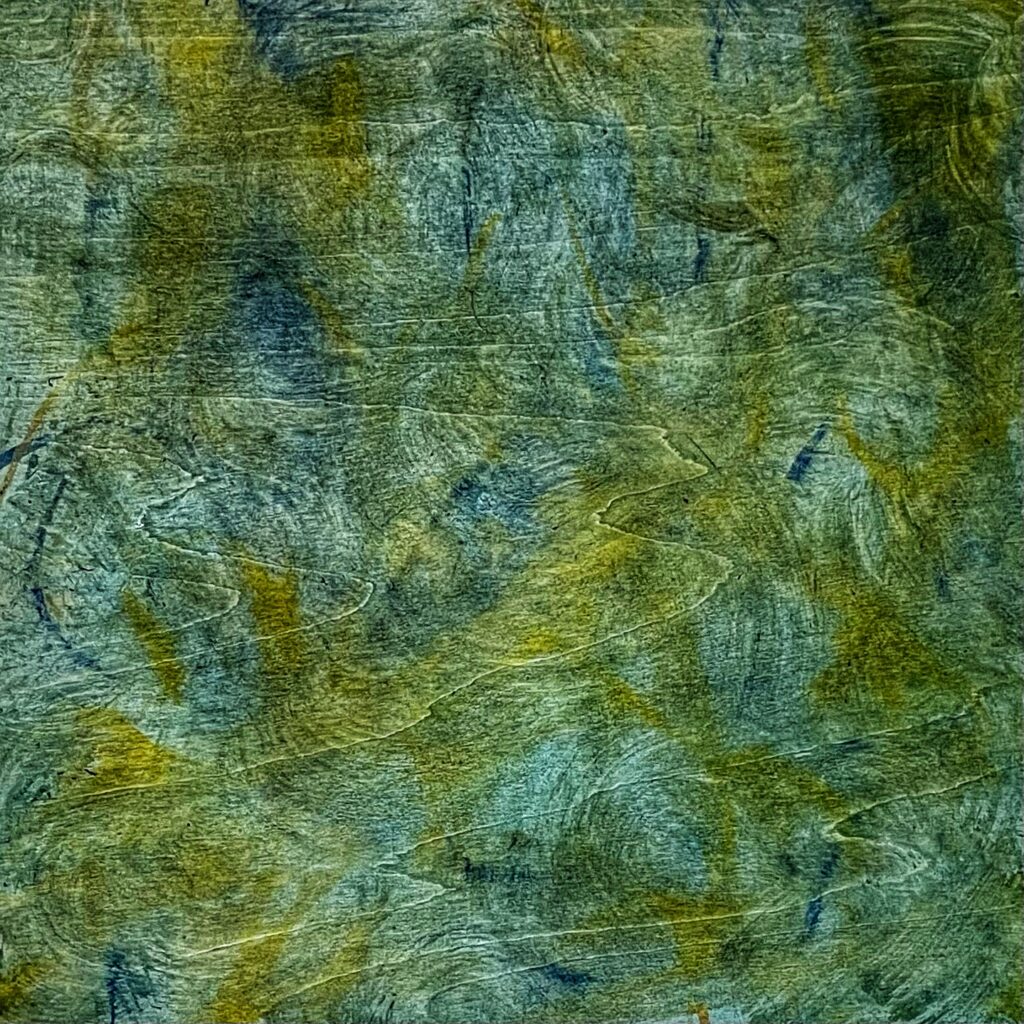 "Lawn Open" Indigo, Turmeric, Saffron on Wood Panel 12 x 12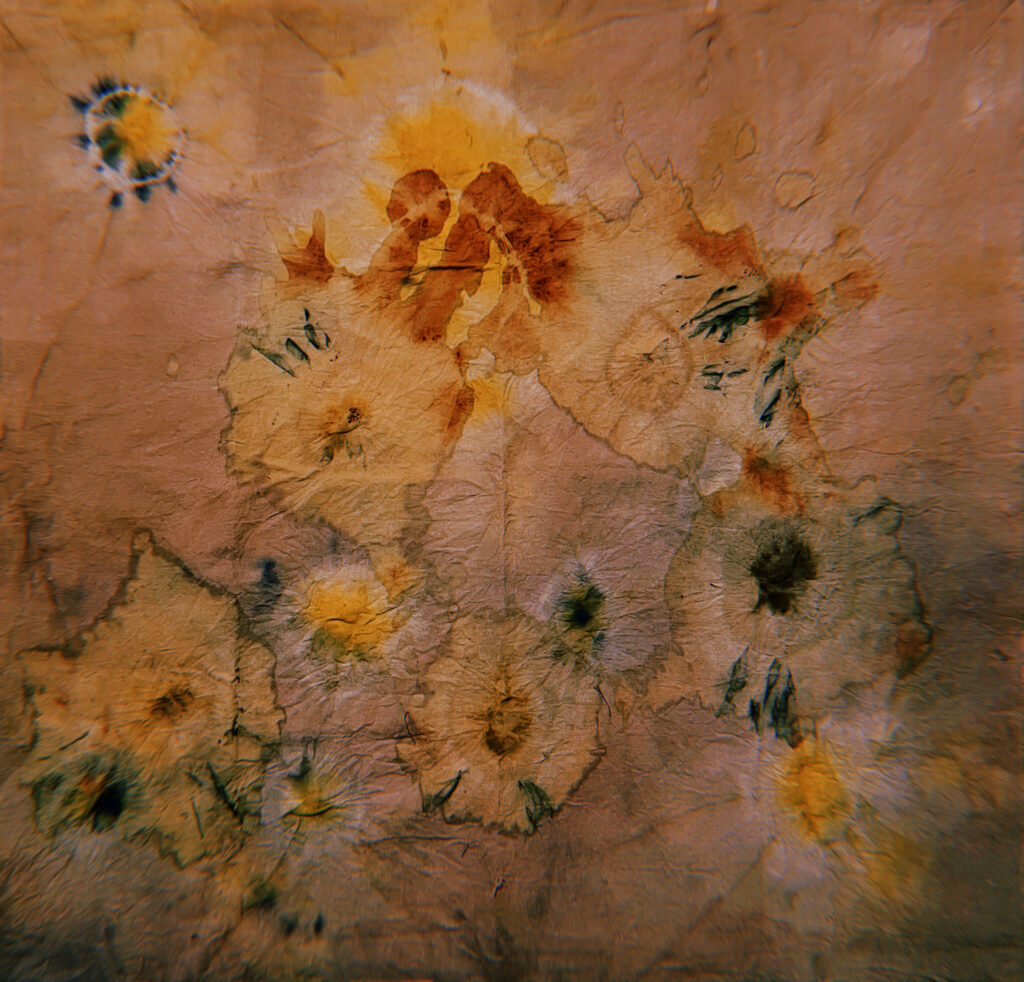 "Birds of Paradise" Madder Root, Hibiscus, Logwood, Turmeric on Muslin 44 x 41.5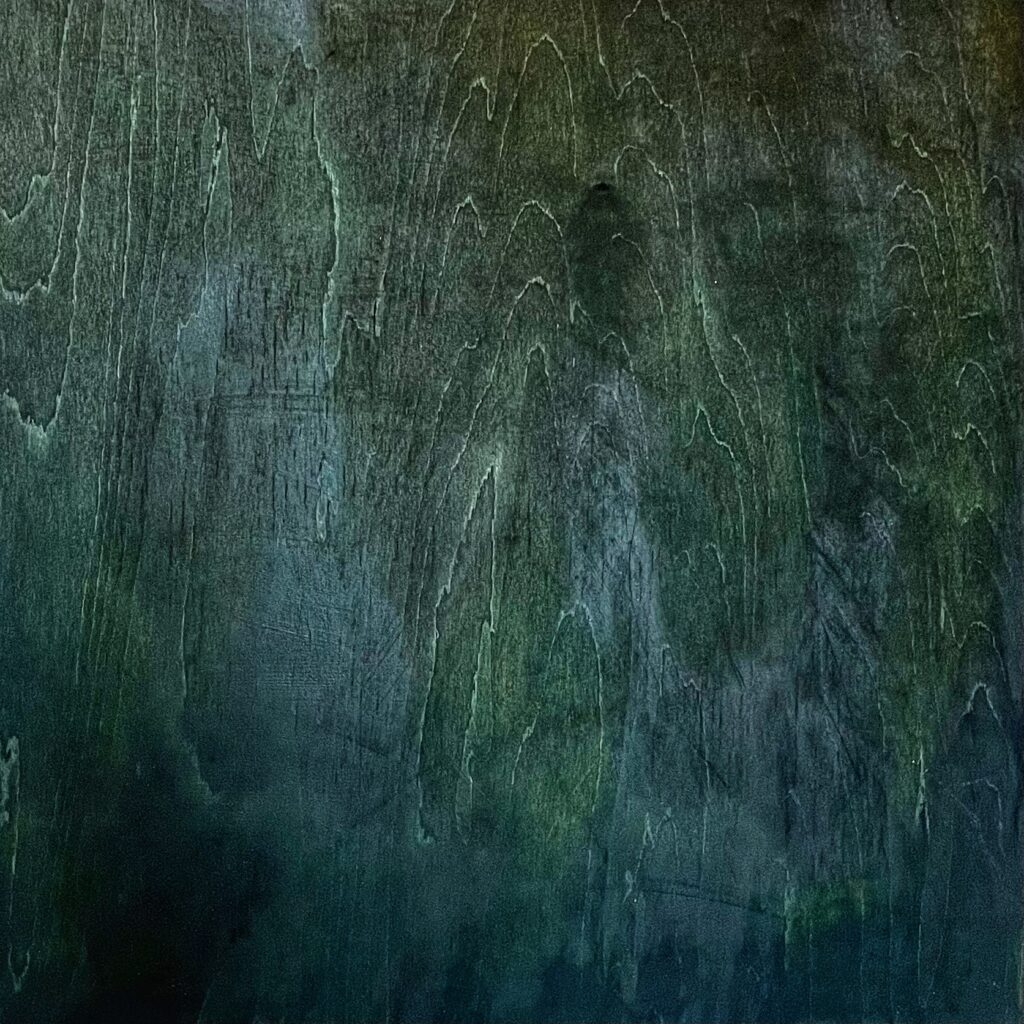 "Lawn Closed" Indigo, Onion Peels, Saffron on Wood Panel 18 x 18
"FREE YOUR MIND"
A Social Justice Interactive Art Installation by Multimedia Artist
Theda Sandiford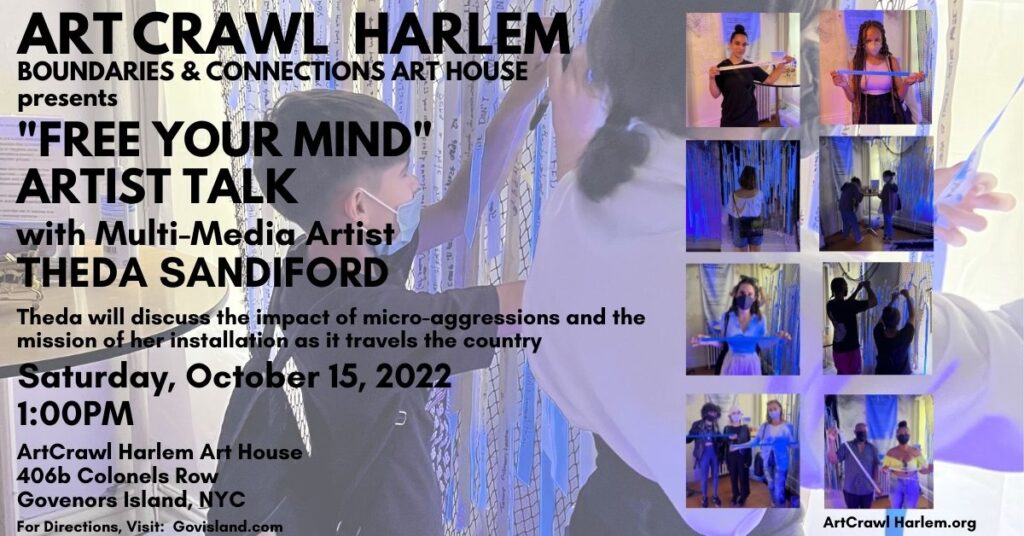 Award winning multimedia artist Theda Sandiford presents "Free Your Mind" and "Personal Baggage" Interactive Art Installations as part of ArtCrawl Harlem's Boundaries & Connections Artist Residency House exhibitions at 406B Colonels Row, Governors Island, NYC from May 7, – August 1, 2022. On view for the public Thursday  through Sunday from 12noon to 5:00PM.
The installations are an opportunity for visitors to explore societal microaggressions and release their personal baggage by interacting with Theda's emotional baggage carts. The "Emotional Baggage Carts" serve as vessels to dispose of racial trauma. – to separate oneself from these experiences – to grant access to grace. – to create new possibilities, free from the constraints of the past. The installation is an opportunity to let go of these experiences from one's personal narrative. Each recovered shopping cart is woven with recycled rope, bottle caps, twine, paracord, fabric, LED lights, beads and zip ties.
"Free Your Mind" is a cascade of previously collected story ribbons tied to fishing nets draped upon the wall like a blanket. Visitors are invited to share written statements about experienced microaggression on a "story" ribbon which Theda Sandiford will weave into the "Free Your Mind" blanket. infusing the essence and yarn of each participant into the social fabric of a protective blanket. Theda Sandiford shares at "The weight of microaggressions within daily interactions underpins very real consequences in marginalized groups… stress, anger, frustration, self-doubt and ultimately feelings of powerlessness and invisibility. Each of these works represent the armor I weave to protect myself. I am looking to encourage dialog about implicit bias and stereotypes. My hope is to make the invisible, visible as a path towards a more inclusive culture.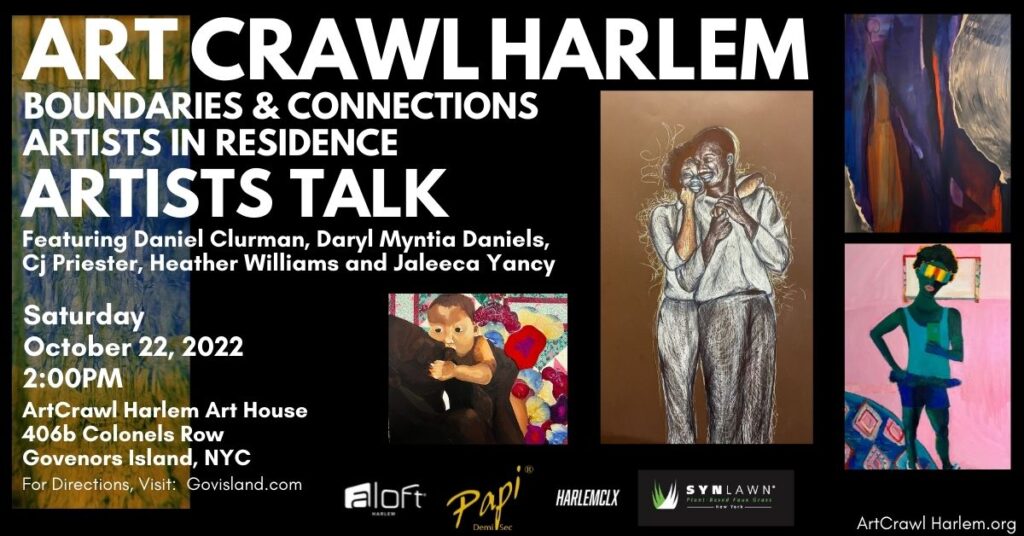 "Much Needed Love" Installation
by Cat Schmitz
June - October 2022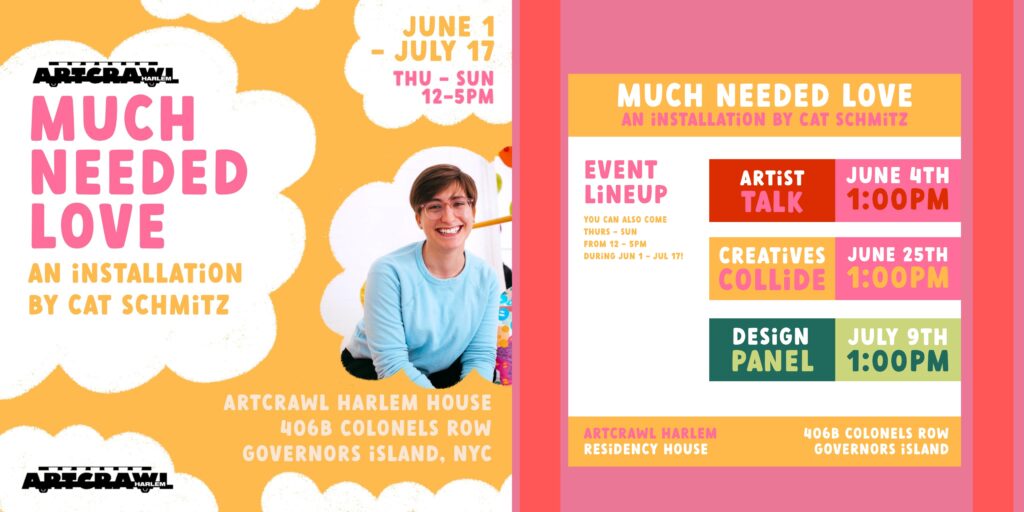 Thursday - Sunday
12Noon - 5:00pm
Fiber artist and award-winning designer Cat Schmitz will debut her "Much Needed Love" a public and interactive art installation on Governors Island as part of ArtCrawl Harlem's 2022 Boundaries & Connections Residency House at 406B Colonels Row from June 1- July 17, 2022. Much needed love is an installation that explores courageous boundaries in the face of adversity and uncertainty. "The theme of boundaries and connections resonates within the series of art offering respite and color as we blossom into a world in search of connection and creativity. Visitors will be transported into an explosively colorful and vibrant room full of patterns across several media: rugs, quilts, a sculpture, and acrylic paintings.
Elements of installation and exhibit will include paintings, rugs, quilts and a cement sculpture. The public art component is a 5ft mountain sculpture which will be installed on the lawn of the residency house to greet visitors as they enter the "Much Needed Love" exhibit on the interior of the house. The sculptures, patterns and shapes within the series are particularly meaningful; The noodle evokes laughter and silliness, reminding us to be loose and playful. The ladder is inherently about finding your own ladder to climb and stop climbing someone else's ladder. Clouds encourage a sense of wonderment and dreaming of what's possible. The Dot is about comfort. It's lumpy and uneven but it's familiar and exists to let us take a pause, and breathe for a minute before diving off into the unknown.
"Three years ago I was sitting in a gray pantsuit wondering if this was it. Now I'm here pitching an installation for Governor's Island. Now, I'm going for my own dreams on my terms. shares Cat Schmitz. ArtCrawl Harlem will host a "Much Needed Love" Artist Talk with Cat Schmitz on Saturday, June 4th at 1:00pm. Cat will share her inspiration, creative process and guide visitors through her installation.
"PERSONAL BAGGAGE" INSTALLATION
by Theda Sandiford
May - Augusts 2022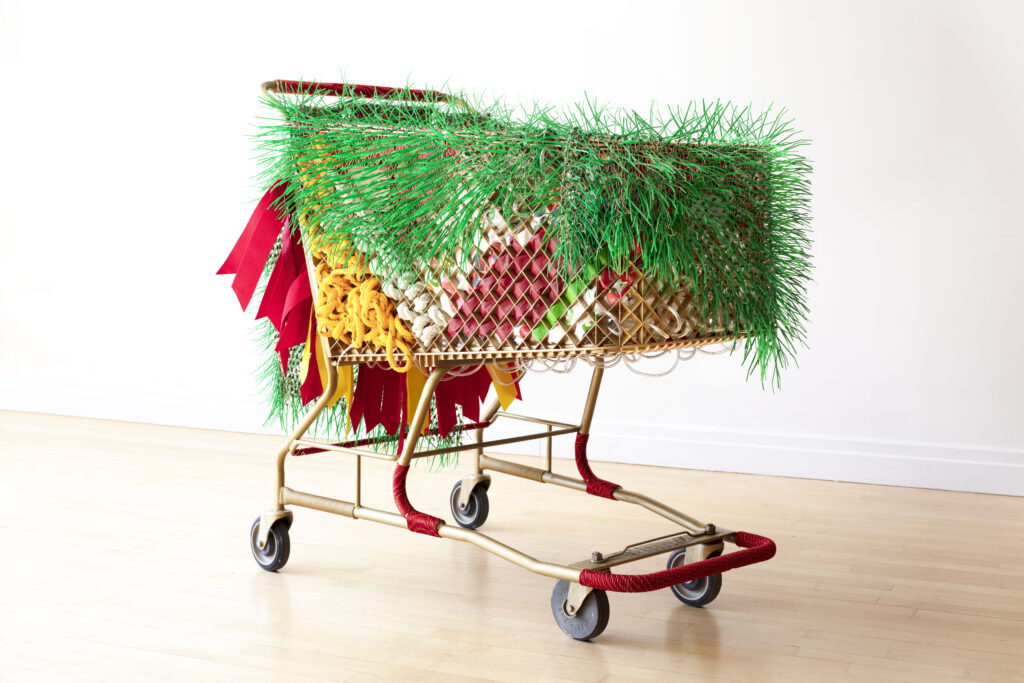 The installation is an opportunity for visitors to release their personal baggage by interacting with my emotional baggage carts and the triggers attached to them. An invitation to touch and move the carts about the room will be posted to the wall. Visitors are also invited to share a written a statement about a microaggression they have experienced on a "story" ribbon and tie this ribbon onto the Free Your Mind net to release this story from their personal narrative. Free Your Mind is a cascade of previously collected story ribbons tied to fishing net draped upon the wall like a blanket. As people interact with the installation, moving the carts about the room, motion sensors will trigger a monotone recording of the story ribbons already collected as part of this project. The computerized voiced recording obscures the identity of the storyteller. Later, I will weave each of the story ribbons, infusing the essence and yarn of each participant into the social fabric of a protective blanket. This blanket with be the nucleus of a new emotional baggage cart which will be completed by close of the residency. Art should surprise and delight, my hope is people interact with my emotional baggage carts, confront themselves, release their own emotional baggage and find access to joy.
Filmmaker Heather Williams debuts
Short Film, "Safe Passage III"
BOUNDARIES & CONNECTIONS
2022 ARTIST IN RESIDENCE BIOS & WORK SAMPLES
Daryl Myntia Daniels is a Visual Artist from Cincinnati, OH, based in the Bronx, NY. Her work primarily combines figuration and abstraction through a process of performance, documentation, and mark making techniques. Her background in gymnastics has inspired her to investigate layers of the human body with a special interest in movement and liberation throughout the African Diaspora. She received her BFA in Painting at Ohio University in 2013 and her MFA in Fine Arts in 2016 from the School of Visual Arts. Her work has been shown in places like the Kennedy Museum of Art, the Cincinnati Art Museum, the Hole Gallery, and the Untitled Space. Recent solo exhibitions and projects include Sydenham Hospital: For the People By the People, a mural at Sydenham Hospital a part of the NYC Health and Hospitals Arts in Medicine Program (2021), sponsored by the Laurie M. Tisch Illumination Fund, Not Your Superwoman, a solo exhibit at Kente Royal Gallery in Harlem, NY(2021), and Black Excellence in Zone 15, a 640 Square Foot mural in Lincoln Heights, OH (2020).
Artwork – "Lean On Me" Acrylic and oil 60 X 48″
Residency: May – July 2022
Daniel Robin Clurman is a self taught Black – Jewish Queer artist working and living in both Brooklyn, New York, and the Hudson Valley area. He has been in numerous group shows and his work is in many collections in America, Britain and Europe. Daniel make drawings of people he admires either from history or from social media. He is engaged in the images of people for either their contributions to social justice or for his attraction to them physically. Creating a drawing helps him to create a closeness with his subjects, and lessens the emotional isolation that happens in the digital age, especially during COVID. His process begins by researching a subject through images and imagining them as part of my visual world. Once he has decided on the subject he is going to draw, then energize the image with color. He uses mixed media on paper to flesh out and bring to life the photograph.
Artwork: Marsha P. Johnson
Residency: August – October 2022
Cj Priester is an African-American artist and educator born and raised in Brooklyn. She received a formal education in Fine Art and Art History from the Fashion Institute of Technology. After earning her BA, she went on to get her MA in Special Education from Long Island University-Brooklyn. All the while, art remained at the forefront of her life. Her eccentric work blends aspects of abstraction and collage with Afrocentric realism. Her art speaks on themes of self-exploration, identity, and what it means to be a Black woman in America. Cj's paintings are inspired by her life's experiences, literature, nature, and Black history. These influences are found in the textures and patterns of her artwork. The titles of her paintings stem from poems she has written, striking lines from books she has read, or African proverbs. Priester's paintings seek to answer questions surrounding the journey of life and love. Her recent paintings are centered around promoting self-love and uplifting her culture. She feels heavily influenced by the artists Minnie Evans, Mickalene Thomas, Faith Ringgold, El Anatsui, the poet Nayyirah Waheed, and the author Zora Neale Hurston. In the early stages of her career, she often debated about which story to tell. "As a Black woman in a predominately white school I felt lost, and that feeling being lost started to mess with my mind and confuse my mission. I knew I was in the right place because I wanted to pursue art, but I struggled to figure out what kind of art I wanted to make. I was becoming profoundly disenfranchised and unattached to the process of making art and began to mindlessly produce solely because I was in art school and didn't want to waste my tuition. I was so determined to fit myself into the right classification of 'artist' that I neglected to tell the most important story. My own. It wasn't until my junior year of undergrad that I began to develop an artistic identity that seemed fit for me. That year I went on a soul-searching journey. I began to ask my family about our history; about where our lineage traced to and by looking back I was able to have a clearer idea of who I was moving forward." 
Artwork – "Windows" Digital Print 13 X19in
Residency: August – October 2022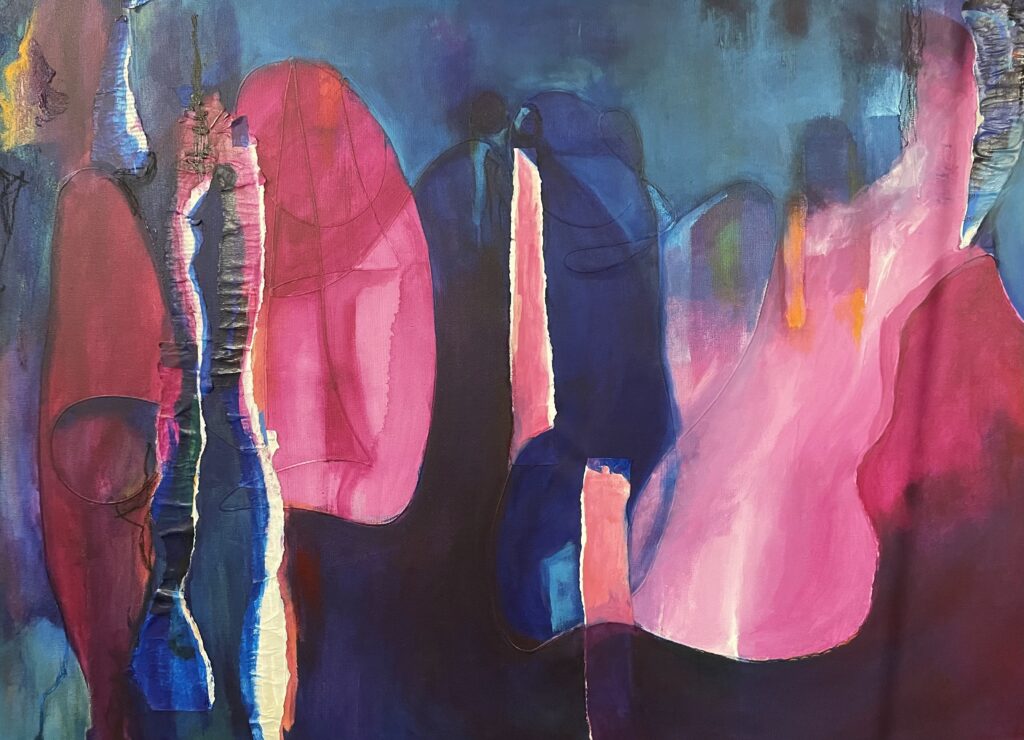 Heather Williams is an artist and an educator. She was born in St. Croix, raised in Brooklyn, NY. She recently completed her Masters in Fine Arts at The School of Visual Arts in New York and is a recipient of the Paula Rhodes memorial award for exceptional achievement in MFA Art Practice. Her short film, Safe Passage was screened on Governors Island in July 2021 and exhibited at The Museum of Science and Industry in Chicago. With a background in Art Therapy and a Montessori Primary certification she has been teaching art and running workshops for a wide range of students and participants over the past ten years. Her work has been in many exhibitions and is in several private collections.
Artwork – "I Am Hearing You"  Acrylic on canvas 40  x 30
Residency: May -Juy 2022
Jaleeca R. Yancy (b. 1990; Memphis, TN) is a multi-disciplinary artist from Memphis, Tennessee, based in New York, NY. She comes from a creative family of artists, designers, and entrepreneurs who exposed her to the world from a young age. Yancy is a graduate of Lipscomb University in Nashville, TN, with a dual major in marketing and design. After working as an in-house designer for multiple startups, she decided to focus her energy on creating her art and design studio. She is innovative and unafraid to challenge tradition. Her art roots are in exploring imagination, experimentation, and sustainability practices. She enjoys developing aesthetically pleasing art that explores non-traditional materials and design processes. Yancy has exhibited her work in numerous shows, including Knowhere Art Gallery, The National Art Club, Calabar Gallery, Superchief Gallery, and Bronx Art Space.
Artwork – "A Note From A Friend, Take Up Space"
Residency: August – October 2022
"BLACK BOX" INSTALLATION
by Michael Coppage
July 22, 2022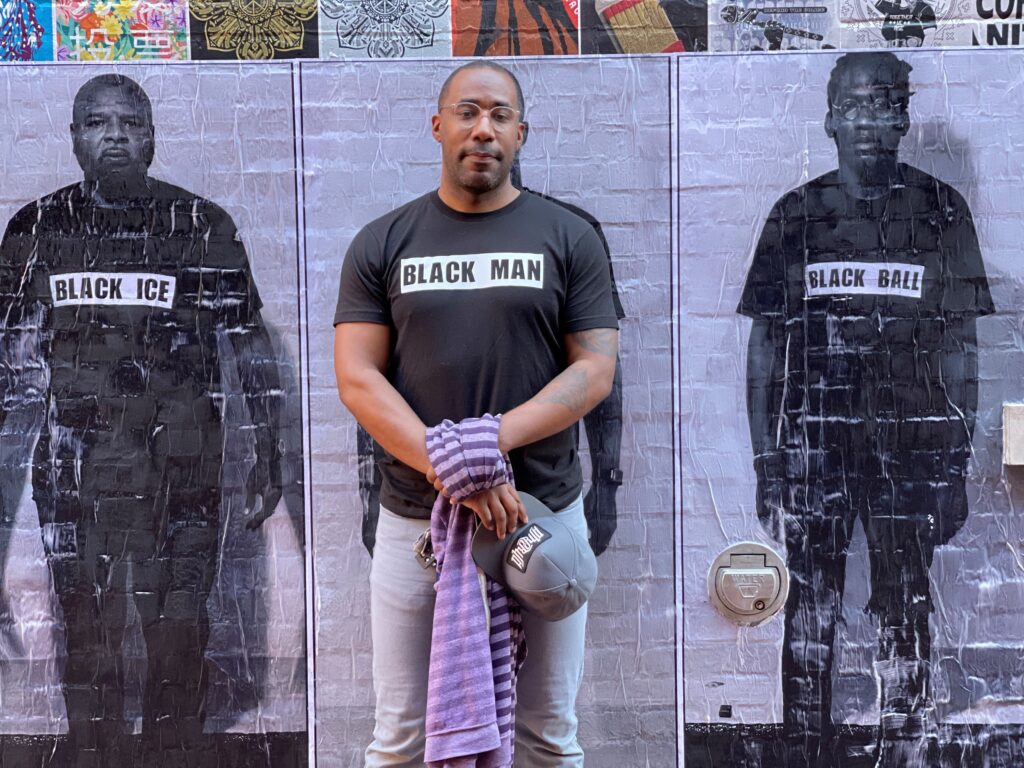 Michael Coppage is a conceptual artist using an interdisciplinary, dialectical approach to address social issues surrounding race and language. Originally from Chicago, He has lived and worked in Cincinnati since 2007. Coppage earned a B.F.A in Sculpture from Memphis College of Art and an M.F.A in Studio Art from The Pennsylvania Academy of the Fine Arts. Coppage is the two-time recipient of Artswave's Truth and Reconciliation grant, Ohio Pretrial Justice grant, and received Awesome Foundation grants in New York and Philadelphia. He completed a TEDx Talk titled "Everybody's Racist….and it's O.K" and he gained international attention with his recent project "BLACK BOX" : a community impact project aimed at demystifying black men and creating authentic experiences that replaces bias and preconceived notions related to the term "Black" This series was exhibited around the country, Puerto Rico and at the National Underground Railroad Freedom Center, 21c Museum Hotel, Medici Museum and the Ohio Arts Councils Riffe Gallery to name a few. Coppage has gained some attention recently with a body of work entitled "American+" after depicting white Americans as monkeys in his paintings. He has several collaborative pieces set for completion this year and also released a podcast on Spotify appropriately titled Black Box as part of his recent series.
ArtCrawl Harlem 2020 - 2021 Artist Residency Program
Boundaries & Connections on Governors Island
ArtCrawl Harlem on Governors Island
ArtCrawl Harlem Boundaries & Connections
Residency House on Governors island
2021 ARTISTS IN RESIDENCE
2020 ARTISTS IN RESIDENCE